Leonese love poem
Espeyu
La tua imaxe nel espeyu
Ye'l más guapu puema,
Peru, rápidamente desapaez,
Ye'l mieu cabeiru "ámute"!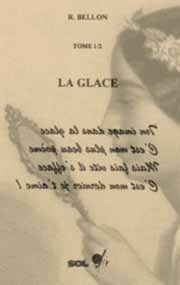 Leonese dialect
The translation of my little love poem in Leonese (Llionés), a dialect from Spain, León, Zamora, and in Braganca Portugal. This dialect of Ibero-Romance languages is close to asturian and mirandese. The capital of León province is León. About 50,000 people will be able to read my poem in this language.
León
León is an Iberian kingdom that took this name when Ordono II established in León his capital. Ferdinand I of Castile, will add it to Castile, then the two kingdoms will be separated several times to be reunited definitively in 1230. León will lose its rank of capital.
La Glace © Copyright & Contact: Richard Bellon
http://love.poem.free.fr
Tweet
Poem translated into 434 languages: here leonese