Emilian love poem
Spèc'
La me imagin in tal spec.
L'è la me poesia piò bela.
Dat na mos che l'as scancela.
L'è al me ultom at am.
Translated into Reggiano & voice Simone Vittoria
Audio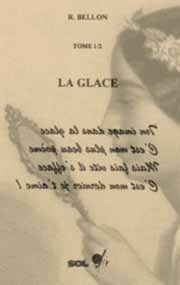 Emilian dialect
Interpretation in Emilian (reggiano), one of the many dialects of Emilia-Romagna. The reggiano dialect is spoken in the central region of the Emilia Romagna in Reggio Emilia. This Gallo-Italian dialect is understood by 500,000 people.
Emilia-Romagna
Emilia-Romagna, is a motor region of Italy, its capital is Bologna. I like this beautiful city mix of history and modernity.
La Glace © Copyright & Contact:
http://love.poem.free.fr
Tweet
Poem translated into 427 languages: here emilian