Walloon love poem
L'milrè
Vo visadge est din l'milrè
C'est m'pu bia poaime
Faiyè rate, y s'è va d'jeu
C'est m'dérin je t'aime
Translated into Walloon by Pierrette Naniot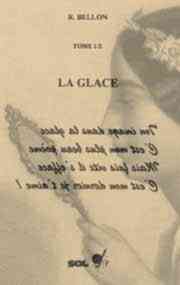 The Walloon
Walloon love poem (alternatives : Belgian, Wallon, Eastern Walloon, Central Walloon, Southern Walloon, Western Walloon, Autonym : Walon) for a pretty Belgian woman of Hainaut; All the reflection of an I love you in her mirror is in this Walloon poem!
Walloon, langue d'oïl, is the regional language of the French-speaking community of Belgium (as opposed to Flemish), probably 1.5 million people speak it.
In a way, Walloon does not exist, it is just for convenience that we use this word to designate all the dialects of Wallonia which can be quite distinct from each other.
Among all these dialects, linguists exclude some dialects which fall more under Lorrain (south of Luxembourg), Picard (west of Hainaut), and even Champenois in front of Charleville-Mézière.
In northern Wallonia, Walloon dialects are in contact with Flemish dialects (Limburgish, southern Brabant, Fouronnais). To the east in the Liège region, Walloon dialects are in contact with Germanic dialects (Lower and Middle Francic). In Brabant and Hainaut, contact is with Picard.
The Walloon dialects can be divided into four : Wallo-Picard, Wallo-Lorrain, Namurois, Liègeois, themselves comprising many variations or sub-dialects. For example, Liège, in addition to Liègeois of the town of Liège, includes Ardenais, Condruzien, Hesbignon, Verviers-Hervien.
After the conquest of the Gauls by Caesar, a Romanization will begin, by vulgar Latin, on all the conquered space which spoke Gallic a Celtic language with surely many variations, a Romanization which will be effective four centuries later.
It is these Gallo-Roman dialects which will give the various regional Romance languages spoken in France and Belgium, including Walloon. With the arrival of the Franks, Germanic influences will be added to the Gallic substrate, and little by little, these different Gallo-Roman dialects will continue to evolve with differences.
French, the language of Ile-de-France, the ancestor of modern French, will have an influence on Walloon, since from the 12th century, administrative documents in Francien can be found in Wallonia. This influence will be further strengthened under François Ier in 1539 with the ordinance of Villers-Cotterêts which imposes French.
In the 17th century it was the beginning of a literature in Walloon, but it was a century later that works of a different quality appeared. In the 19th century, a time when the use of dialects in general began to decline, Walloon would experience its most flourishing literary period.
Today, Walloon surely remains the dialect of the langue d'oïl which retains the most vigor.
Belgium
Belgium (the flat country) brings together two distinct communities that live in Flanders and Wallonia, speak two distinct languages, and between which there are often dissensions.
Wallonia includes the provinces of Walloon Brabant, Hainaut, Liège, Luxembourg and Namur. The word "Wallonia" was used for the first time in 1844 by Charles Grandgagnage, then taken again in 1886 by Albert Mockel.
Poem translated into walloon (524 translations)