Lombard love poem
Spèc
La to immagin denter al spec
Le la piu se bela puesia
Moves che se scancella
Le il me ultim te ami !
Translated into Lombard by Luigi Ancona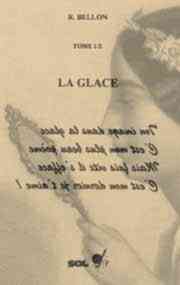 Lombard
Love poem in West Lombard, which belongs to the group of Gallo-Italic dialects.
Translation of the love poem into Western Lombard, here in Lombardo of Italy (mainly Lombardy). The Lombard (Lombardo, Milanese, Lumbard, Lumbaart, Alpine Lombard, Bergamasco, Western Lombard, Eastern Lombard, Latin Anaunico, San Fratello, Tessinian, Latin Fiamazzo, Nicosia, Novara, Novarese Lombard, Piazza Armerina, Ticinees, Ticines, Ticinese, Ticino, Trentino Western), is distinct from Italian, and can be considered as a minority language.
The linguistic area of this Germanic language, for the Italian territory, corresponds roughly to the current region of Lombardy, that is to say the northern region of Italy touching Switzerland.
There are four dialect groups, those of:
Western Lombardy, with the dialects of Milan, Varese, Como, Lecco, of the middle and lower Valtellina, of the south of Ticino, of the north of Lodi and Pavia, and of the west of Novara and Verbania.
Eastern Lombardy, with the dialects of Brescia, Bergamo, northern Cremona and Mantua.
Alpine Lombardy, with the dialects of upper Ossola, the valleys north of Bellinzona and Locarno, Italian Grisons and upper Valtellina.
Southern Lombardy, with the dialects of Lodi, Pavia, Cremona and Mantua.
From the literature point of view, it is the dialect of Milan which is the most representative, and this since the end of the 15th century. Let us quote: Lancino Curti (15th century), Gian Paolo Lomazzou (16th century), the poet Carlo Maria Maggi (17th century), Carlo Porta (18th-16th century), Delio Tessa and Franco Loi (20th century).
Since the mid-twentieth century, an office for Lombard culture has been established in Italy, and thanks to it, the texts of the Lombard oral tradition have been collected, published and studied. The same was created in Switzerland.
The Lombard dialect is in fairly significant loss of use, and it is that of the dialects spoken in Italy which in percentage is used the least on a daily basis. This situation is also very different between towns and countryside. On the Swiss side, if this dialect is declining, it enjoys more prestige than in Italy.
Lombardy
Capital is Milan the economic lung of Italy. In the past, the Lombardy territory, referred to a much larger region of Italy (Longobardia).
Alternately invaded by the Celts, the Romans, devastated by the Huns, the Goths, in the 6th century the Lombards (Longobards), a German-Slavic people, invaded the region and gradually settled there.
In the 8th century, Charlemagne's Franks took control of Lombardy, which at the end of the 10th century became dependent on the Germanic Roman Empire. François I, the Spaniards, Napoleon, until the formation of the Italian nation, succeeded in turn.
Poem translated into lombard (524 translations)