Corsican love poem
U spechju
A to' magjina ind'è u spechju
Ghjè a mio più bella puesia
Ma fà prestu ch ì si sguassa
Ghjè u mio ultimu ti tengu cara
Translated into Corsican by Dominique Martelli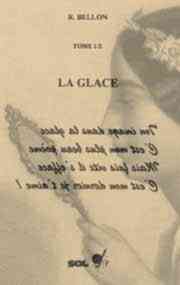 Corsican woman and language
Pretty young woman, of the "beauty island", this Corsican (Corse, Corso, Corsu, Vico-Ajaccio, Corsi, Northern Corsican, Venaco, Bastia, Cape Cors, Sartenais, Autonym : corsu) love poem (puema d'amuri) is for you.
Your language, is Italiano-Romano, and you are one of the 220,000 people, to speak it. My translated love poem, can just tell you, only one thousandth part of your beauty.
The history of Corsica tells us a lot about the traces left in it language. French since 1796, Corsica is located in the Gulf of Genoa, between France and Sardinia, less than 100km from Tuscany.
It will become Roman after the First Punic War, will be occupied by the Vandals and Goths at the fall of the Roman Empire, then linked to Pisa and Genoa. Remember that Tuscany and therefore Corsica will be part of the Longobard kingdom.
The origin of the Corsican language is obscure but it will be strongly Romanized, first by the Tuscan, then by the Genoese, since the island will be attached to Pisa then to Genoa. There are 3 dialectal variants (north-suprana, center-mizana, south-suttana).
Corsica has preserved Latin and Italian archaismes, and is the home to two linguistic islands: Bonifacio (Ligure with Genoese settlers), and Cargèse (Greek settlers).
Corsican literature
The literature in Corsican language is primarily oral and is embodied in genres suitable for celebrating the great festivals of the year. As for written literature, it undergoes Italian and then French influences. It is in the 18th century that we find the first Corsican literature.
The Corsican renaissance will come from Italy and France (Mérimée), the cultivated Corsicans will testify of a multi-culturing, Paul Mathieu de la Foata will be poet in Latin, Italian, French and Corsican with "nanna del Bambinu" , Pierre Lucciana will write his poems in Corsican or Italian.
The decisive revival dates back to 1895 with Santu Casanova and his poetic work "Fiori di Cimu", Dominique-Antoine Versini opens, a more regionalist way with "Corsica e Pontenovu", Tomaso Alfonsi, Antoine Bonifacio, Dominic Carlotti, and Antoine Filippini a More way European.
After 1980 we must mention the Corsican poets Jean-Jacques Albertini, and Jacques Fusina authors of magnificent Corsican poems.
Poem translated into corsican (524 translations)