Aragonese love poem
Lo espiello
La tuya imachen en o espiello
Ye lo mío poema mas bonico
Pero nanta, que se borra
¡ye lo mío zaguer "te quiero"!
Audio A.C. Nogará-Religada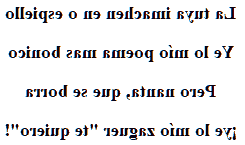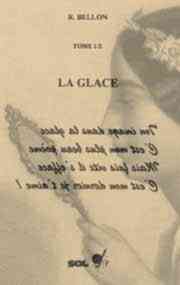 Aragonese language
The translation of my little love poem into Aragonese, an Ibero-Roman language close to Catalan and Gascon, spoken in the Spain region of Aragon. This language has so much receded, that today it is spoken only in the north of Aragon, in some valleys at the foot of the Pyrenees, by about 25,000 people. It history, rich of geographical extensions, will obviously weigh on the language, incorporating the Oc, Catalan and Arabic languages influences, since the Muslim conquest, except for some Pyrenean valleys, included Zaragoza, Barcelona etc.
Aragón
The Muslim conquest has never succeeded to fully control the Pyrenean valleys, that will fall in the Frankish sovereignty (8th century). The region of Aragon takes its name from a Pyrenean valley in the region of Huesca, the valley of Aragon. It is in the 9th century that we find mention of the first count of Jaca, Aurelo ... then the following (Aznar), who maintain the territory between the Muslim forces and those of the Franks. In its history, the kingdom of Aragon has spread to the coast, to present-day Catalonia to the south and east, and to France (Roussillon and Provence).
Poem translated into aragonese (483 translations)