Borain love poem
L' glac'
Et' visâg' è d'vin l' glac'
C'è m' pu biau poèm'
Mè fau' t' despéchè, i s'effac'
C'è m' dernier "je t'aim"
Translated into Borain by JP Michel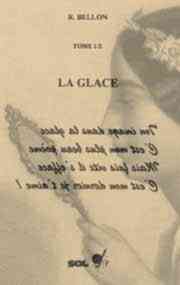 Borain dialect
Poetry translated into borain (borin), the borinage dialect of the Hainaut province. Walloon literature was born around 1600 from the roman dialects of Belgium, as a complement of French which was unified, to preserve an attachment to the reins. The first texts are poems.
Hainaut
This Walloon region of Belgium has 1.4 million inhabitants, it is the most populated of the Walloon provinces. Hainaut concentrated most of the mines of Belgium, and it was only after the Belgian revolution that it returned to the bosom of Belgium.
Poem translated into borain (524 translations)