Piedmontese love poem
Spech
L to rifles al spech
Ale la mia poesia' pi bela
Date n'andi che a va via,
Ale' l me ultim at voi bin !
Translated into Piemontese & voice Mauro Chiado
Audio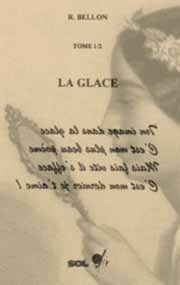 Piedmontese
Poem translated into Piedmontese. The Piemontese is a language spoken in Italy in the Piedmont region by 2 million people.
Piedmont
Piedmont is located in the north-west of Italy bordering France. Its history is marked by numerous invasions, annexations, Turin is the capital.
La Glace © Copyright & Contact:
http://love.poem.free.fr
Tweet
Poem translated into 427 languages: here piedmontese