Piedmontese love poem
Spech
L to rifles al spech
Ale la mia poesia' pi bela
Date n'andi che a va via,
Ale' l me ultim at voi bin !
Translated into Piemontese & voice Mauro Chiado
Audio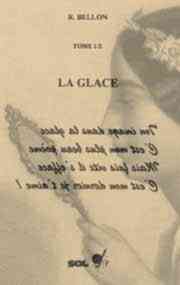 Piedmontese
Love poem translated into Piedmontese (Alto Piemontese, Basso Piemontese, High Piemontese, Low Piemontese, Piemontese, Autonym : Piemontèis).
Piedmontese is a Gallo-Italic language, which therefore comes from Latin, with influences from French, Provencal and German. This language is spoken in Italy in the Piedmont region, by 700,000 people.
In Italy, even if it is on Florentine that modern Italian was built, the dialects still retain a certain vigor today.
Piedmontese has several variations: that of Turin which is the base and those of the lower and upper Piedmontese, Piedmontese Asti, Piedmontese Biella, Piedmontese Monferrato).
In fact, we could speak of language and not of dialect for Piedmontese, since it has a literary language, standard of these different variants based mainly on Turinese.
The first traces that we have in Piedmontese written are the subalpine sermon which dates from the 12th century. Since then, its literature has only grown in quantity, in genres as diverse as they are varied: poetry, novels, theater, administrative documents, magazines.
If this written language has evolved, reading a text written 500 years ago in Piedmontese can still be done without too much difficulty.
If until the 1950s Piedmontese was the mother tongue of almost all the inhabitants of Piedmont, today it is considered to be an endangered languages even if still today there are still many Piedmontese who use it occasionally, maybe 700,000.
Nevertheless, even if it has never been taught, for ten years, associations and regional laws have emerged to try to preserve Piedmontese language and culture.
Piedmont
Piedmont is located in the north-west of Italy bordering France. Its history is marked by numerous invasions, annexations, Turin is its capital, and will also be the capital of the Kingdom of Italy when it was unified, until 1865.
Victor Emmanuel II, born in Turin, 1st king of Italy, realizes the Italian unification, he will continue to use Piedmontese during his ministerial councils.
Poem translated into piedmontese (524 translations)