Barese love poem
Lu Specchiu
U' visu ttu jind'a lu specchiu
Cuss jè u' kiu beddju pènzir mmi,
Ma ha da fà subète, cca se ccangie,
Cuss jè l'oldeme Te vogghje ben mmi !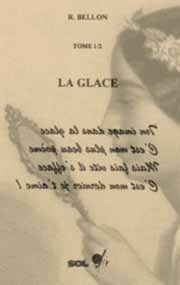 Woman from Bari
Italian from bari, barese is your language, and the image that you reflect... Is the poem, the purest translation, of the Italian romanticism!
The barese
There are 2 million people in Apulia able to understand this language based on Italian, enriching with the foreign languages of the populations settled in Bari (Greeks, Arabs, French, Spaniards).
La Glace © Copyright & Contact: Richard Bellon
http://love.poem.free.fr
Tweet
Poem translated into 433 languages: here barese