Dalmatian love poem
El spiach
El figur toa in el spiach
Sant el ple bial kuont a maik
Mua fuoi briv, el fuot piardro
Kost sant mi fenalmiant "Ju te amuo"!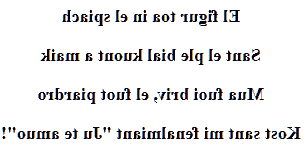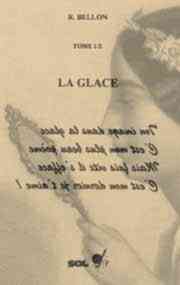 Dalmatian language
Here is a new translation of my little love poem! Dalmatian is the Romance language spoke by the Dalmatians from the early Middle Ages to the 19th century in Illyria, that is to say on the whole region bordering the Adriatic in front of Italy. The Dalmatian language or rather the Dalmatian linguistic ensemble forms a bridge between Romanian and Italian. If the last speaker died in the 19th century, it is thanks to Antonio Ive in 1885 (L'Antico Dialetto di Veglia), that currently 20 to 100 people are trying to revive the language.
Dalmatia
Dalmatia is the bordering East Adriatic region . In Illyrian times, Greek colonies were established (-400 BC). Then at the beginning of our era Dalmatia becomes Roman. It is divided into administrative units of unequal size and is one of the Roman provinces of Illyria. Towards the 7th century during its Byzantine period, it will see implant Slavs and Avars. Then there will be long struggles with Franks, Byzantines, Hungarians and Venetians. It will become first Hungarian (1358) and then Venetian (1420). In 1797 Dalmatia became Austrian and then French in 1805. It returned to Austria in 1815. At the end of the First World War, with the exception of a few Italian enclaves, Dalmatia became Yugoslav. Today after the disintegration of Yugoslavia, Dalmatia is part of Croatia.
Poem translated into dalmatian (483 translations)