Tshivenda love poem
Tshivhoni
Tshinepe tshanu kha tshivhoni,
Ndi tshirendo tshanda tshavhudisa,
Mara, tavhanyani ngauri tshi ya phinyela,
Ndi zwanga zwauri "ndi ya ni funa"
Translated into Venda by Khuliso Muthige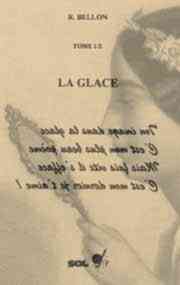 Venda language & the Vendas
A translated poetry for a Tshivenda love poem (other possible names : Venda, Cevenda, Chivenda, Luvenda, Guvhu, Ilafuri, Lembetu, Manda, Mbedzi, Phani, Tavha-Tsindi, Tavhatsindi, Autonym : Tshivenḓa (Tshivenda)).
This Bantu language, which have been influenced by Western Shona, is an official language in South Africa and Zimbabwe. It has a total of 1.4 million speakers.
The Vendas (Singo) of Bantustan Venda live in a state which became "independent" in 1979, located in the north of South Africa and created to collect these populations who originally came from the Congo or undoubtedly from Central Africa , around the around the Great Lakes.
They would be the first to have crossed the Limpopo, to first settle on the side of the Soutpansberg mountains. In fact their origin is highly debated since some bring them from Egypt, or perhaps they were just joined by Semitic traders, who came from Egypt. It is believed that the Lembas are the descendants of the latter.
The Vendas or Bavendas are cattle breeders and farmers. Their cattle will have had an essential role in all their transactions, in particular in matrimonial exchanges.
They were grouped into villages centered on a square, and into quarters (Kraals). They were divided into patrilineal and patrilocal lineages, and also into matrilineages whose function was relative to ancestor worship.
The first Venda ruler would be Shiriyadenga, a king in the 9th century who founded the Vhavhenda (Vhavgona).
Their ancient religion was based as usual on ancestor worship and animism, with beliefs based on magic and spirits. The king who was considered the closest to the ancestors, and almost a God, occupied a central place.
Poem translated into venda (524 languages)