Kalanga love poem
Buso gugo mu tjiponi
Ithetembo yangu yakanaka kwazo
Ngono tjinyolotjo godzinila
Indebo yangu yebupelo, "ndokuda".
Translated into Ikalanga by Andrew Chebanne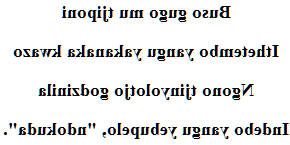 Is she Kalanga?
Ikalanga (kalanga) poetry, for a black african jewel, in the Bantu language of Southern Africa (Botswana and Zimbabwe). The kalanga (tjikalanga) known for its many phonemes, is a neighboring language of shona. It is practiced by 1 million people. The Kalangas (bakalakas, bakalangas) are farmers who have settled for a very long time in southern central Zimbabwe.
Zimbabwe history
The Zimbabwe populations which had the fire control must had arrive from the north to the 3rd century, covering "age of stone" groups, probably close to the Bochimans (sites of: Gokomere, Ziwa). Sites dating from the 10th century, testify to a pastoral culture allied to a gold explotation, as it appears on the site of Zimbabwe. Some of the stone statues (bird figures and birds carved from a chlorite rock), among the oldest African plastic works, come from Zimbabwe. They date back to the 15th century, they were found, with fragments of figurines and pottery, in the ruins of the Zimbabwe's acropolis, part of a vast architectural complex, whose exact date is still a problem
La Glace © Copyright & Contact: Richard Bellon
http://love.poem.free.fr/southern-african-poems/kalanga-poem.html
Poem translated into kalanga (466 languages)