Sindebele love poem
Hisibuko
Umufanikiso wako hisibuko sami
Hibuhle wesaga lami
Yenza masinya kuyanyamalala
Yikugcina kwami ukuti ngiyakutanda!
Translated into Zimbabwean Ndebele by Emma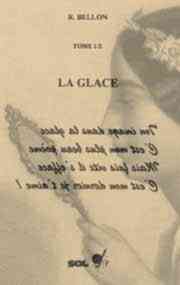 A Matebele and Sindebele
My short love poem is translated into Sindebele (Isinde'bele, Sinrevele, Northern Ndebele, Ndebele, Zimbabwean Ndebele, Tabele, Tebele) to try to seduce one of the Matebele girl of Zimbabwe. I hope that one day, she will "fall" on it, i said "fall" because i would so much to catch her in my arms.
This little Northern Ndebele poem which smells all the African savannah, is a mysterious mirage for us, the Westerners, a mysterious mirage that only Africans dominate.
This Nguni language which is one of the 16 officials languages of Zimbabwe. Sindebele is not far from Zulu because Matabele (Zimbabwean Nedebele) are descendants of Zulu people and there language is one of the rares languages with clics.
If the culture and the language of the Ndebeles of the south and the north have similarities, they are nevertheless different. The language of the Ndebele of the north was in contact with that of the Kalangas, Shonas, Sothos, Vendas.
Oral tradition is important among the Ndebeles, it is in the form of songs, lullabies, tales and poems which are the result of this hybridization between different peoples.
These poems carried by the griots praised the powerful, the king, and these praises through them were for the whole community.
At the end of the 19th century, Zimbabwe was colonized by the English and the Ndebeles with their language and their culture began to be influenced by those of the Europeans who became dominant. To speak only about the language, today, English remains even more prestigious and remains a language of first intention in many fields.
The Matebeles
In the 19 century a zulu group moved to the north, in the actual Zimbabwe, and founded an independent state.
Their king and capital were respectively Lobengula and Bulawayo. Matebeles are a melting pot of differents people mixted with the first group of zulus people.
Mzilikazi, king of the Ndebeles (a group of Nguni origin), son of Matshobana fled the kingdom of Ndwandwe whose king was Zwide to take refuge in the Zulu kingdom whose king was Tshaka. He then left to settle in the Transvaal, integrating into his group Sothos and Tswanas.
This Ndebele group then entered current Zimbabwe in Matabeleland, continuing to incorporate the new populations encountered (Sotho, Venda, Kalanga, Shona, Tonga, Nambya).
The Ndebele people of Zimbabwe, finally formed, are a conglomerate of various groups of different cultures and languages, initially with the Ngunis, then with a significant number of Kalangas who were present in Zimbabwe.
Poem translated into Matabele (524 languages)