Comorian love poem
Udo'oni
Lé Pica lahaho udo'oni
Hohangu ndo dJé ma la shaayiri
Sha pveza ba nga lizimihawo
Ndo "ngam hwandzo" yamusso ya hangou
Audio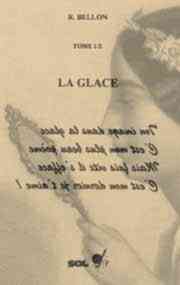 Comorian language
Comorian version of the international love poem "La Glace" (Ngazidja, Ngazidja Comorian, Comoro, Comores Swahili, Komoro, Autonym : Shingazidja).
Comorian poem mirror of the Indian Ocean off the coast of Africa. Ngazidja, Moili, Ndzouani: Are not poetic these three words? There is so much poetry in the beauty of the Comoros!
The Shimasiwa as the Comorians call it (the language of the islands) is close to Swahili, with borrowings from Portuguese, Arabic, English and French.
A total of 900,000 people in the Diaspora and in the Comoros speak one of its dialects (Mahorese, Mohelian, Anjouanese or Grand-Comorian).
Comorian is used as a vernacular language within the Union of the Comoros, which has three official languages: French (teaching, administration), Arabic (Islam) and Comorian (family life).
Grand Comorian (shingazidja) is the western variant of Comorian. First written with Arabic characters, Grand Comorian is now written with our Latin letters even if an orthographic standard is still not established.
Comoros
Comoros to NW of Madagascar are very densely populated by very mixed populations (African, Arab, Persian, Malay, Malagasy).
Industrial resources are virtually non-existent, and the country's population has few land, which explains the high immigration to Zanzibar, Madagascar and Mayotte, which has chosen to be French.
Poem translated into comorian (524 languages)