Swati love poem
Esibukweni
Sintfunti sakho esibukweni
Silandzelo sami lesihle kakhulu
Kodvwa sheshisa sitonyamalala
Kwekugcina ngitsi "ngiyakutsandza"
Translated into Swazi by Saisse Chechene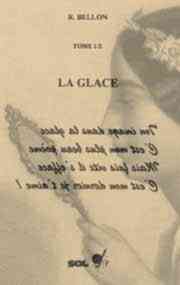 Swati language
Short love poem translated into Swati (Isiswazi, Siswati, Siswazi, Swazi, Tekela, Yeyeza, Ngwane, Baca, Hlubi, Tekeza, Thithiza, Phuthi, Sephuthi), the national language of the Kingdom of Eswatini. It is spoken by virtually the entire native population of the country.
SiSwati is a Niger-Congo language, which blongs to the Nguni group one of the four major Bantu language groups of South Africa (spoken between the equator and the south of the continent), the other three groups being Sotho, Venda and Tsonga.
The Nguni group includes the Zunda (Ndebele, Zulu, Xhosa) and Tekela languages which include iSiBhaca and the different variations of Siswati spoken in Eswatini (KaNgwane, named because of the legendary king Ngwane) and in the south-eastern Transvaal (Mpumalanga).
Swati, which count approximately 2,5 million speakers called EmaSwati, is a written language which is used for instruction throughout the region where it is spoken.
The readers of this translation in a Bantu language are divided mainly between South Africa and Eswatini. Siswati is closely related to Zulu and Xhosa, it is readily understood by speakers of these languages.
The Swazis
The Swazis who speak this language live in Eswatini, a small country in Africa, and more are in South Africa. Queen Gwamile (Labotsibeni Mdluli) is an important figure in the history of this country. She knew how to defend her country against the intrusions of Boers and British.
The Swazis are farmers and ranchers, they lived in extended families in kraals with their cattle. Patrilineal and patrilocal, they were integrated into a very complex state, based on conquest, on territorial links and on age classes of warriors.
At the head of this society, stratified with aristocracy and common people, existed a divine king, subject each year, to fortify the nation, to a ritual corresponding to the beginnings feast: the incwala.
The Kingdom of Eswatini (former Swaziland) is a small kingdom of southern Africa, ethnically very homogeneous, it is 92% populated by the Swazis.
Poem translated into swati (524 languages)