Maore love poem
Shiɗo
Sanamwe laho hari mwa shido
Tsishindri naka na shaîri ndzuzuri raha na iyo
Fanya haraka yasuzimihe
Iyo de "nisuhuvendza" yangu ya hwisa.
Translated into Shimaore by Dodo Association SHIME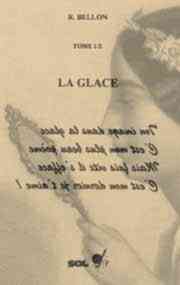 Shimaore language
Love poem translated into Maore (alternatives : Comorian, Shimaore, Comoro, Maore Comorian, Komoro, Comores Swahili), for the love of all the girls of Mayotte.
The Shimaore is a Bantu language, the indigenous language of daily use in Mayotte. It belongs to the group of the Comorian languages spoken in the islands of the Comoros archipelago. These languages are: Shimaoré in Mayotte, Shingazidja in Grande Comore, Shindzuani in Anjouan and Shimwali in Mohéli.
With 100,000 speakers this Comorian language, due to the proximity and numerous exchanges between Anjouan and Mayotte, is almost inter-understandable with Anjouanese; but it is less with the great Comorian and the Mohelian.
Shimaoré is characterized by a nominal class system with singular and plural prefixes, by an agglutinating verbal construction and an absence of articles and cases.
Sometimes Shimaore and Swahili are assimilated to each other, but if there are similarities between these two languages, Maore Comorian is linked to other Bantu roots, and should not be considered as a dialect of Swahili.
Modernity imposing to create new words, after having borrowed a lot from Arabic, it is from French that it borrows today. Here is an example: a taxi = taksi.
In Mayotte, a good number of associations try to restore its former glory, French remaining the language of education.
Mayotte
Mayotte is made up of two islands, Grande-Terre in the shape of a Hippocampus is the main one, and Petite-Terre the smaller, which are separated by two km. The three other islands of the Comoros archipelago are Anjouan, Grande-Comore and Moheli.
The settlement of these islands dates from the 5th and 8th century. It was in the 19th century that the Sultan of Mayotte, to be protected from attacks, ceded the island to France, which made it a colony.
The French protectorate will subsequently extend to the three other islands of the Comoros archipelago, and in 1974, following a referendum, only Mayotte will decide to remain French. Today Mayotte has the status of a French overseas department.
Mayotte is a volcanic island, bordered by coral constructions, with a hot tropical climate, dotted with coconut and vanilla plantations which have largely taken over from sugar cane.
This department has the highest density of the French overseas territories, and this demographic pressure, linked to an increasing urbanization, is a threat to the preservation of its treasures: its lagoon, its mangroves, its forests, and all the fauna and the flora that live there.
Poem translated into maore (524 languages)