Ciluba love poem
Lumuenu
Tshindidimbi tshieba mu lumuenu
Kasala kanyi kimpe
Enza lukasa kakaji kajimina
Kadji dinanga dianyi dia ndekelu kueba
Translated into Tshiluba by Gregoire Bakandeja
Audio Gregoire Bakandeja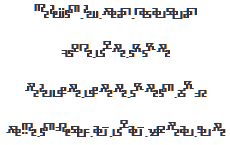 With the mandombe script
Lumuenu
Tshindidimbi tshieba mu lumuenu
Kasala kanyi kimpe
Enza lukasa kakaji kajimina
Kadji dinanga dianyi dia ndekelu kueba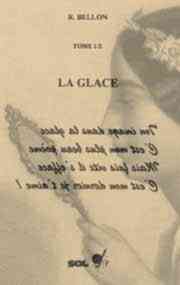 Luba and ciluba
Little love poem by the French poet Bellon, translated into Ciluba (Tshiluba, Western Luba, Bena-Lulua, Luba-Lulua, Luba-Kasai, Luva). She is Congolese, but she say i am Luba, and proud of it, and you, who are you, and from where are your origins?
This African Bantu language come from the Kasai region, in Democratic Republic of Congo. Luba people who speak tshiluba are 6 million people, most are farmers. Kasai is the name of provinces in Congo. Eastern and western kasai, are important regions for agriculture, and the basement is rich in diamonds.
Luba are Bantu people living in the savannah, mainly farmers: That was the women who carry out the major agricultural tasks.
Historically linked to the neighboring kingdom of the Luandas, they were organized in a strongly state and monarchical structure (someone who see the king, will death), matrilineal line succession, local chiefs subject to royal authority. Today the Loubas are more patrilineal and patrilocal. They were grouped into small villages, and a group of hamlets considered itself a community.
I found it more beautiful to write this translation with the Mandombe script which is an alternative to Latin letters for writing Congolese languages.
Poem translated into ciluba (524 languages)