Myene love poem
Eyeno
Egolanie ni zow gué eyeno
Yeré evoiandé yami si nkogo
Ndo lenda soy condenet zebe ciza
Iniami ya douwo namié, mi tonda awé.
Translated into omyene by Camilla Ogoula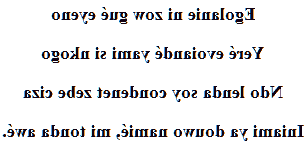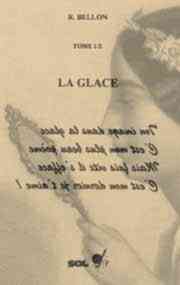 Myene language and Gabon
Myene love poem (Omyene, Pangwe, Mpongwe, Orungu, Npongwe, Ajumba, Adyumba, N'komi, Rungu, Dyumba, Pongoué, Npongué, Nkomi, Galwa, Rongo, Mpungwe, Mpongoué, Galloa, Adjumba, Galua, Enenga, Galoa) with the charms of Gabon.
Omyene is poken in the provinces of the Middle Ogooué, from the Ogooué-Maritime and the Estuary, here from Libreville by the Myenes. This Bantu language is shared by six groups that form the Myene people: the Mpongwe, the Nkomis, the Enenga, the Edongo, the Adjoumba and the Ombekes.
With 50,000 speakers, there are several variants of the myene that are spoken by each of these different tribes, but they are strongly competed by French.
It was the Portuguese who in 1472 landed in Gabon and met the Myenes. The trade and commerce towards the interior of the lands, will put these coastal populations with those of the interior of the country and will tend to the diffusion of the Omyene language.
Gabon has an ancient history. The few prehistoric discoveries testify to the antiquity of the human presence. The whole of the Myenian or Myene group settled on an undetermined date in the hinterland, probably inhabited by the Pygmies.
When the Portuguese appear, the coast is occupied by different clans: Myenes, Mpongwés, Oroungous and Loango.
Gabon acquires its independence in 1960. It was not until 1972 with the publications of the curator of the Libreville Museum Louis Perrois, that we know all the styles of fine arts tsogo, sango, myene, vouvi, nejabi, ambet, mahongwe.
Poem translated into myene (524 languages)