Lingala love poem
Na tala tala
Elili na yo na tala tala
Ezali nzembo na ngai eleki kitoko
Kasi sala noki, eko limwa
Mpo ezali "nalingi yo" ya ngai ya suka
Translated into Lingala & voice Alice Blanchard
Audio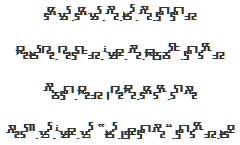 With the mandombe script
Na tala tala
Elili na yo na tala tala
Ezali nzembo na ngai eleki kitoko
Kasi sala noki, eko limwa
Mpo ezali "nalingi yo" ya ngai ya suka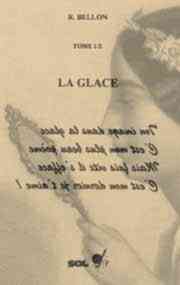 Lingala a vehicular language
Her image in the water of the Congo River is like this few words in Lingala (Ngala)! My lingala love poem is nothing else than the image of your face. It can reflect more than 25 million people.
Lingala is a language of the bangi group spoken in both Congo. My Lingala love poem is nothing else than the image of your face. The lingala vehicular language mixture of several Bantu languages (between Makandza et Mbandaka), owes to Mobutu which was lingalaphone, its expansion! It serves as a language of relation to an entire region.
Lingala is a national language in both Congos. It is taught there in schools and universities, and is the most widely used language of everyday communication.
If Lingala is an essentially spoken language and most of the texts are in French, there are still writings in this language, most often religious writings.
There are two main varieties: lingala ya lel which is today's and considered easier, and lingala lya Mankanza which is considered classic.
Today there are several forms of Lingala ya lel in which, for example, many French words are mixed.
Democratic Republic of Congo
Formerly Zaire, the Democratic Republic of Congo is the 3rd African country by its surface. Its population is mainly distributed along the Congo River, the second largest river in Africa after the Nile. Its huge equatorial forest in the center, and its mineral wealth to the south, are two great assets of the country.
The poem is here in the mandombé script, a cuneiform script invented recently, it dates from the late 70s.
Poem translated into lingala (524 languages)