Zarma love poem
Diji
Ni alhaalo dijo ra
Nga ga hanno ga bisa ay doono kulu
Amma waasu a go ga nga boŋ tuusu
Ay ga ba nin, ay kokoranta
Translated into Zarma by
Djerma
Audio Dico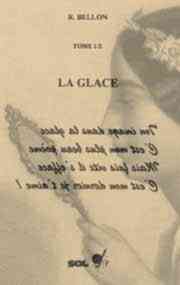 Nigerien woman and her language the Zarma
Poetry "The mirror", a Zarma love poem for her beautiful eyes (Djerma, Kaado, Zarmaci, Zarbarma, Zerma, Zabarma, Dyerma, Dyarma, Dyabarma, Adzerma).
This Zarma poem is in the Songhai dialect of 2.5 million people, half are women!
The Zarma which has several dialects, is a national language in Niger and is also spoken in Nigeria and Mali. These are populations of Tuareg culture, who speak this Songhai language.
Her very short hair is turbaned in a long, deep blue veil. The sun is a friend, sometimes too present, she knows how to adapt to it. One day she went to the well, on the other side of the village. A stranger was seated on the curb. She would have liked to exchange with him, 2, 3, 4, billions of words, but he spoke another language.
She would have liked to, when their smiles crossed. She would have liked to, because that day, she knew.
Since then, when she returns to the well, she hopes, she waits, takes all her time, near the curb. He will come back, she knows it!
To write in Zarma, as in most African languages, it's the Latin alphabet which is used.
Niger
Niger is a country rich in art work. One finds : wooden pillars of sanctuaries, carved with breasts or female figures in relief, masks and tops of masks.
Each ethnic group has its own specialization and style. It is also worth noting the appearance of art objects specially created for the art trade with Europe.
Poem translated into Zarma (524 languages)