Guinean love poem
Spelu
Bu imagem na spelu
I nha poema mas bonitu
Faci rapidu i na paga
I nha ultimu ngosta di bo
Translated into Guinea Bissau creole by Macky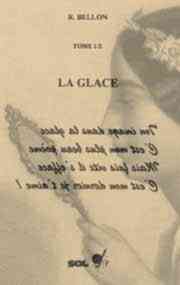 Guinean language and Guinea Bissau
Translation of the love poem into Guinean (the alternatives : Guinea-Bissau Creole, Kriolu, Guinea-Bissau Kriyol, Bafatá Creole, Crioulo, Guinea Crioulo, Upper Guinea Crioulo, Bissau-Bolama Creole, Guineense, Cacheu-Ziguinchor Creole, Kiriol, Kriulo, Crioulo de Guinea-Bissau, Kriol, Portuguese Creole, Kiryol).
The Portuguese colonizing country of Guinea Bissau having strongly influenced this republic, one finds among the languages this creole.
Guinean is a language of Guinea Bissau, this dream country for poets, so beautiful are the Guineans!.
A coastal country with many islands, its independence was separate from Cape Verde in the 1970s. In Guinea-Bissau, whether Bidyogos, Bagas, Nalus or Landumans, there is a certain unity among all these peoples, and their arts look like. Art that has always shaped, with protective geniuses, goddesses of the earth, the immaterial powers and ancestors.
Among the Bidyogos, the importance of the ancestors cult is at the origin of many statuettes, in light wood enhanced with painted details. Among the Bagas after the harvest, people dance masked around the family relics protected by the Elek, head of a woman-bird on a long neck surmounting a pedestal.
It is to this society of Simo, repository of myths and traditions, that the great Banda masks must be attached. The most celebrated creation of the Bagas, Nalus and Landumans is the Nimba, the goddess of fecundity, an enormous bust of hard wood with dark patina, large flattened breasts, and a big head with a hooked nose, under which a carrier slips.
Poem translated into Guinean (523 languages)