Acholi love poem
Maraya
Cal ma megi ki ii maraya
En aye lwod maleng makato
Ento, tim oyot-oyot pien rwenyo
Gin me agiki na "amaro in"
Translated into Acoli by Sue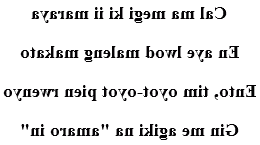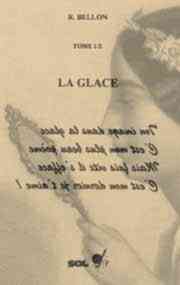 Acholi language
Love poem translated into Acholi (other possibilities : Acoli, Atscholi, Shuli, Dok Acoli, Gang, Lwoo, Akoli, Chope, Nyakwai, Lëbacoli, Acooli, Chopi, Dhopaluo, log Acoli, autonym : Lwo).
These four lines are in the Nilo-Saharan language of the Acholis peoples; this language of the Luo group is spoken in Acholiland in Uganda and in southern Sudan.
All around you, are stuck between the traditions and a modernity that nibbles every day. Yes it nibbles, these are your words, because even if you do not like all the traditions of your village, you love the real life, which smells of the earth! Again, these are your words. The real life, which smells of the earth, for you is a very simple life in the open air, a life of carelessness in the sun, far from noises and fumes. And above all, a life near yours, near, just near him!
The Acholis
The Acholis live in Acholiland and are a population of about 1.6 million people. The beginning of the history of Uganda saw the meeting between Bantu populations of fishermen and farmers, and Nilotic breeders-growers. These spread everywhere by mixing, and create many small states in Acholi country.
The Bunyoro, one of them attacks its neighbors throughout the 16th century and keeps the Buganda within its stric limits. It receives many emigrants in the 18th century. And must in 1894 accept the British protectorate. In 1967, a new constitution put an end to the existence of the Bugandan Bunyoro, Toro and Ankole kingdoms.
In 1987 a rebel movement spread terror in Uganda, abducting children into soldiers. The Acholi will be among the populations on which the rebels exert their exactions, and many will be forced to flee. This movement will last about twenty years, which will leave deep traces and devastated villages. Traces well present for all those who decide to return to their land, for agriculture, fishing, and breeding.
Like many Africans, Acholi keep in mind many difficulties. It's a very weak word when we speak about war, but in Africa everything begins and ends with songs, smiles, dances and "joie de vivre".
Poem translated into acholi (523 languages)