Abé love poem
Fa gba ver're
Ma nomou bou orle,
L'm'sr ecoucouchir
M'colofo efechir
Translated into Abé by Dulcie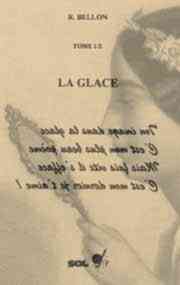 Abé language
Love poem translated into Abé language (Abbé, Abbey, Abi, Kos, Abbey-Ve, Khos, Tioffo, Morie), Nigerian Congolese language of Ivory Coast There where the girls dance the aromon nê, the night in the djas of the villages of West Africa!
This West Africa, and more particularly this country, the Ivory Coast, is that of chocolate and coffee. It is for us French, a strong and sunny elsewhere where we have already been.
Silences and scents are as far as the eye can see, lost in our gaze fixed on the horizon. It is Africa in its immensity, the one we still do not know, the one that amazes us every day.
The more we discover it, the deeper its mystery. The source of things, perhaps only an unknown, because the whole and the nothing, will forever remain two unsolvable mysteries.
Ivorian letters
The Ivorian letters appear dominated by the figure of Bernard Dadie, who by himself summarizes all literary genres, since he has tapped all kinds ofliterary genres: poetry, literature and theater. Let us also mention Bernard Zadi Zaourou who is also a poet, we can quotes: "fer de lance".
For the novelists, besides Amadou Koné, Charles Nokan, we must remember Denis Oussou Essui, Ake Loba and especially Ahmadou Kourouma whose novel "The Sun of Independence" marks the renewal of the African novel of French expression. The abes are about 600,000 and would be the descendants of immigrants from Ghana.
Poem translated into abe (504 languages)