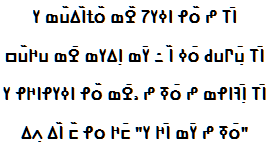 La Glace Copyright ©
Translated into Malinke by
Baba Mamadi Diane
Maninka love poem
ߌ ߘߎ߬ߡߊ߬ߙߋ߬ ߘߐ߬ ߖߌߦߊ ߟߋ߬ ߒ ߠߊ߫
ߛߎ߬ߞߎ ߘߐ߫ ߘߌߡߊ߲ ߘߌ߫ ߸ ߊ߬ ߦߋ߫ ߕߎߣߎ߲߫ ߠߊ߫
ߌ ߟߞߊߟߌߦߊ ߟߋ߬ ߘߐ߫، ߒ ߧߋ߫ ߒ ߘߟߊߓߊ߲߫ ߠߊ߫
ߡߍ߲ ߡߊ߬ ߏ߬ ߟߋ ߞߏ߫ "ߌ ߞߊ߫ ߘߌ߫ ߒ ߧߋ߫"
ߌ ߘߎ߬ߡߊ߬ߙߋ߬ ߘߐ߬ ߖߌߦߊ ߟߋ߬ ߒ ߠߊ߫
ߛߎ߬ߞߎ ߘߐ߫ ߘߌߡߊ߲ ߘߌ߫ ߸ ߊ߬ ߦߋ߫ ߕߎߣߎ߲߫ ߠߊ߫
ߌ ߟߞߊߟߌߦߊ ߟߋ߬ ߘߐ߫، ߒ ߧߋ߫ ߒ ߘߟߊߓߊ߲߫ ߠߊ߫
ߡߍ߲ ߡߊ߬ ߏ߬ ߟߋ ߞߏ߫ "ߌ ߞߊ߫ ߘߌ߫ ߒ ߧߋ߫"
Copyright © Bellon Poet http://love.poem.free.fr
A Malinke girl
Malinke love poem in n'ko alphabet. A maninka (maninkakan, malinka, maninga) of West Africa. This small poem is in a mande language, for the whole Malinke ethnic in Guinea, Mali, Senegal, and Ivory Coast, nearly a million Africans. The alphabet n'ko is the transcription script of the mande languages of West Africa. In Senegal there are 20 ethnic groups that have preserved their traditions and each speak their own language in a characteristic geographical area.
The Malinkes
Malinke are people from Mali occupying a part of the Niger plain. They live mainly from agriculture (rice, sorghum, millet, fonio). The practice of craft work (weaving, sewing) is reserved to men. Grouped around a clan, living in fortified villages, each extended family of patrilineal filiation with patrilocal residence, with an endogamous tendency - marriage being regulated by a dowry in money and oxen - is subject to the absolute authority of an elder, and forms an economic, social and legal unit. Organized according to the system of age classes which brings together self-help associations and working societies on the one hand, and initiatory associations on the other, Malinké society is also hierarchized in differentiated classes - noble, free men , Slaves - involving the distribution of religious roles (caste). The ancestors cult maintains the existing opposition between the traditional religion and the Muslim religion, to which the Malinkés nevertheless adhere.
Original and mande languages
French poem
Kpelle
-
Jula
-
Mandingo
-
Bambara