Basaa love poem
Léman
Su won ikété léman
I yé mè longe nguénguén ngandak.
Ndi i pala séhi.
Hala a yé "mè ngwés wè" nu sok inyu yem.
Translated into Basaa by
Lydie
Audio Hortense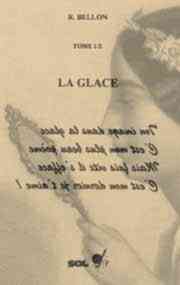 Bàsàá language
The love poem translated into Bàsàá (Bissa, Mbele, Mbene, Nyamtam, Bon, Mvele, Tupen, Bakem, Basa, Log, Northern Mbene, Ndokpenda, Ndokama, Northern Mbene, Ndokbele, Basaa, Bikyek, Basso, Diboum, Bisaa, Bibeng, Mbang, Bassa, Mee, Bicek, Mpo).
The basa has a few dialects, which stay very close to each other, it also serves as a lingua franca.
The Bassas are Bantu, indigenous to Cameroon. They are 300,000, mainly on the coast and in the center of the country, to speak Basaá a Bantu language, between Yaoundé and Douala in Cameroon.
They are fishermen and farmers, and they use a modified Latin alphabet for their language. Having not found any more explanations concerning the basaas I propose to speak about the literature of Cameroon!
Literature of Cameroon
Because of the qualitative and numerical importance of the works to which it gave birth, Cameroon occupies a prominent place in African literature. This vitality is explained by the richness of the oral tradition and by the existence of a solid cultural and university infrastructure.
Authentic national literature has developed in four directions: novel, poetry, essay and theater, not to mention the work of linguists and ethnologists devoted to a traditional literature illustrated in part by the mvet's epic.
Ferdinand Oyono and Mongo Beti have long been two of the major figures. But whatever their radiance, it does not eclipse Francis Bebey, René Philombé, Remy Medou Mvomo, Guillaume Oyono-Mbia.
More than the novel, poetry enjoys great fervor in Cameroon, attested by the number of writers who devote themselves to it: Patrice Kayo, François Sengat-Kuo, Charles Ngandé and others.
Poem translated into Basaa (524 languages)