Gourmanchema love poem
Ignignoide
A nagle ye ignignoide
Litie n'ma kpadjame yo nyane
Ama tie Tom q'il pide
La ni tie bodjocale "n'boa"
Translated into gourmanchema by Florence K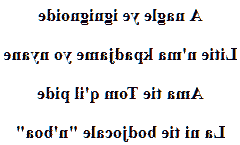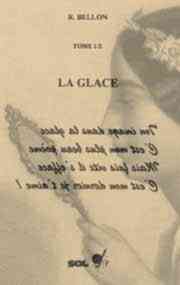 Gourmanchema language
Love poem translated into Gourmanchema (Gourmantché, Gourmanchéma, Gourme, Gourmand, Goulmacema, Gourmantche, Gulimancema, Gulmancema, Gurma, Goulimancema, Goulmancema, Gourma, Central Northern Gourmanchema, Southern Gourmanchema, Migulimancema), an oti-volta language (gur) of Burkina Faso that one also find in Niger, Benin and Togo, from where this translation come from.
The name of the Oti-volta language, comes from the two rivers where these languages are spoken. Gourmanchema, has about 1 million speakers. In Burkina, the Gourmantches live in the east of the country in the province of Gourma whose capital is Fada N'Gourma. The vast majority of their territory is dominated by a major drought.
Historically, it is thought that the Gourmantches come from the Bornou, on the west bank of Lake Chad. Before the arrival of the French in 1895, the Gourma was a kingdom already weakened. For more ethnographic information, I invite you to read this document
A Gurma
The Gurma woman (Gourmantché) is primarily African! Although very generous, she is suspicious with a strong character. She does not accept things easily, she knows what she wants and want not! In a word, she is a woman! If today we still have cultural differences between peoples, these are fading every day.
If there are still cultural differences, a woman is a woman, identical and different whatever the place where she is born ... she has the last word to decide because she knows what she wants and does not want!
Poem translated into Gourmanchema (524 languages)