Karelian love poem
Zircalo
Sinul silmat ola zercalos
Tama on kaikis paras stihotvorenii.
Kieerehta! Tama voibi lahtie,
Tama on minul algimainen "Mina sinul racastan"
Translated into Karelian by Nina Efimova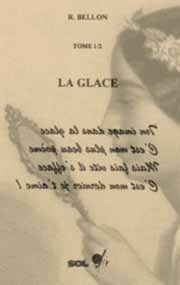 A Karelian woman
A poem about love, a Karelian poetic version of "la glace", in the fennic language of Karelia, between Russia and Finland for 100,000 speakers. I imagin here in the snow of cold winters.
The Karelians
The Finnish, largely inspired the Karelian (Karely) through its popular poetry. The Karelians are a Finnish ethnic group and their language is sometimes considered a Finnish dialect. The Kalevala (oral literature), music and folk dances allow them to keep a small part of their culture. I imagine her traveling on a sled pulled by a reindeer. Karelian is a Balto-Finnish language. Karelia extends over a wide isthmus between the Gulf of Finland and the White Sea, it's a country of lakes, forests, and granite.
La Glace © Copyright & Contact: Richard Bellon
http://love.poem.free.fr
Tweet
Poem translated into 433 languages: here karelian