Bashkir love poem
Көҙгө
Һинең көҙгеляге һүрәтең
Шигыйремнең һулыштан ләззәтрәк.
Утенәм, ашык! Югалуы мөмкин!
Һүнәр микән минем мөһхәббәтем?
Translated into Bashkir by Nailya

Romanization
Kôẓgô
Ḥineņ kôẓgelâge ḥùräteņ
Šigyjremneņ ḥulyštan läzzäträk.
Utenäm, ašyk! Ûgaluy mômkin!
Ḥùnär mikän minem môḥhäbbätem?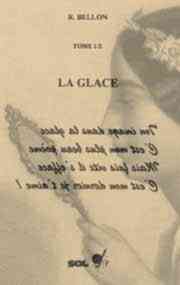 Bashkir language
Little translation of my love poem into Bashkir (other possible names or dialects : Bashkort, Western Bashkir, Steppe Bashkir, Kuvakan, Mountain Bashkir, Yurmaty, Basquort, Burzhan, Autonym : Башҡорт теле (Başqort tele), Башҡортса (Başqortsa)), by Nailya, with the voice of Kira. I love! Thanks Kira! This Bashkir poem, from Ufa, is in a Turkish language of the north-western group, spoken in the republic of Bashkortostan.
Bashkir is a Turkish language of the Altaic language family spoken in the Russian Federation : in the Republic of Bashkortostan (official language), Tatarstan, Udmurtia, Kazakhstan and Uzbekistan; it is the language of the Bashkirs (one million speakers). Bashkir is similar to Tatar, which is also spoken in Bashkortostan.
The Bashkortostan has the peculiarity that the Bashkirs are outnumbered by the Russians and the Tatars, they only represent ¼ of its population.
It seems in fact that a lot of Bashkirs people (⅓), over the past 50 years, have re-identified themselves as Tatars, and consider Tatar as their mother tongue.
Bashkir can be divided into three dialects: south, east and north-west, the latter being the closest to Tatar.
It was not until 1923 that the literary language was developed, taking the East (Kuvakan) and South dialects as standard, but avoiding the third, in order to differentiate the language as much as possible from the Tatar ... and quickly this literary language took its place throughout the republic.
Perhaps the ousting of the northwestern dialect, to create the literary language, is an explanation for the fact numerous Northwestern Bashkirs, no longer finding their language in the literary standard, have started to identify themselves as Bashkirs of Tatar language, or even Tatars ... another explanation is surely political, because during the history of this region, it was sometimes, much more interesting to declare oneself Bashkir then later Tatar.
The Bashkirs
About 2 million people will understand this Baskhort translation
The Bashkirs are a large ethnic group in Russia who, like the Tatars, came under Russian control after the fall of Kazan in the 16th century.
This Turkish people of the southern Urals, has for ancestors the Bulgarians of the Volga. Its territory, Bashkiria, which has become the Republic of Bashkortostan, is located in contact with the Ural Mountains, in the Volga-Ural region of the Russian Federation.
In 1918, the important mining and oil deposits made it the stake of a bloody civil war.
Poem translated into bashkir (523 languages)