Estonian love poem
Peegel
Sinu kujutis peeglis
On minu parim luule
Aga ole kiire, see kaob
See on mu viimane "Ma armastan sind"
Translated into Estonian by
Astra
& voice Mari
Audio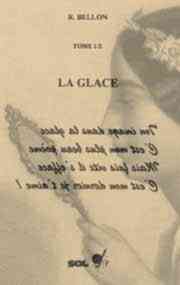 Estonian woman and language
An Estonian love poem (armastus luuletus); a translation for all the Estonian ladies, especially for a young woman from Tallinn! Her look is softer than everything in the world and the black of her eyelashes more discreet than her brilliant jewelry.
You have already come to France, just for a very short time. It was raining. You will come back, because one night in a dream you saw in this country, a cat, a pen and a few drops of ink!
National language of a country on the edge of the Baltic, the Estonia, and spoken by 1 million people, Estonian (eesti keel) is also a language of the European community. The Estonian language, is after Hungarian and Finnish, the third culture language of the Finno-Ugric family.
There are two dialectal forms, the north's dialect is the basis of the literary and common language. Estonian is closed to Finnish, spoken across the gulf of Finland. These two languages are sufficiently similar to be mutually intelligible, at least for the Estonians of the north. Estonian is not in any way related to its nearest geographic neighbors, Latvian and Lithuanian.
History of Estonian literature
If the oldest texts date back to the 16th century, it is in the 19th century that the first literary texts that exploit folklore are found: Faehlmann, Jannsen and Kreutzwald, editor of the epic of Kalevipoeg. The poets Veske and L. Koydula impart a democratic orientation to the movement.
In the 20th century, come an advance in poetic realism (poetry by J. Liiv). Subsequently, the poets, influenced by the German expressionism, adopt a radical anti-bourgeois position, that is found in the poems of Barbarus, Semper, Sutiste and Under.
In 1940, the reunification with the USSR stimulated a literature of collectivization and war (confers the verses of Sutiste and D. Vaarandi). After 1955, the emergence of critical currents and the renewal of moral themes, such as in the poems of V. Beckman and P. Rummo, have placed Estonia at the forefront of literature in the USSR.
Poem translated into estonian (519 languages)