Ingush love poem
Куьзга
Хьа сибат къизгач цергил са Iангар сьа -
ХIат язе хъети дъамадади из.
Шин барга ехи гIои дъадеадь,
Техьор са дегчурдер Iада хьог.
Translated into Ingush by Khamzat

A romanization
Kizjgaa
Khʹa sibat kʺizgach t͡sergil sa Iangar sʹa -
KhIat i͡aze khʺeti dʺamadadi iz.
Shin barga ekhi gIoi dʺadeadʹ,
Tekhʹor sa degchurder Iada khʹog.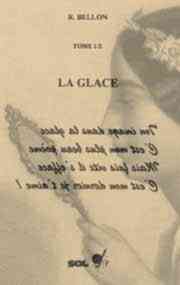 Ingush woman & language
Little Ingush love poem (Ingus, Kisti, Galgay, Ingushi, Ghalghay, Kistin, autonym : Ghalghaj, Гӏалгӏай (Ğalğaj), гӏалгӏай мотт (Ğalğaj mott)), in the official language of the Ingushetia Republic, an idiom from the Nakh branch of the Caucasian languages. 400,000 Ingushetians will understand my 4 little verses translated into their pretty language.
And if she had reincarnated in the body envelope of the most beautiful young Ingush women? If this is the case, one day finding my poem, she will know that all this is about her.
Ingush spoken in Ingushetia is a language of the Caucasian family and a variant of Chechen.
Even if the 2,000 inhabitants of this republic are bilingual: Ingush and Russian, Ingush, remains a minority language, reserved for the family and friendly circle, Russian remaining the language of education, justice, administration and economic affairs.
Moreover, it is only since the fall of the Soviet Union that children have been relearning Ingush, thanks to government attempts to restore the importance of minority languages. Ingushetia is a small republic in the north-central Caucasus bordered by Russia, North Ossetia, Georgia and Chechnya.
Ingushetia and Ingushes
Ingushetia, is located in the north of the Caucasus between the Terek river and the Caucasus chain, a Caucasus so dense in languages still spoken, that we often use the expression "Linguistic Caucasus"
The Ingush are Chechens from Ciscaucasia who live in the middle and highlands of Sounja and Terek. They are mainly high mountain breeders.
The name Ingush to qualify them comes from one of their village "Angush". Their language Ingush is quite similar to Chechen. To understand the different names that can be found, "Ghalghay" which is the name of the most important group, is the one they give among themselves, "Ghlighvi" is the one they are given by the Georgians, and the Russians call them Ingush.
Their presence in the Caucasus has been documented for millennia and it was not until the eleventh century that they came under the control of the Georgians, they remained Christians until the eighteenth century.
It was at the end of the eighteenth century that the Russians with the Cossacks began the conquest of the "lowlands" of the Caucasus, founded Grozny, and pushed the various indigenous tribes to the highlands. It will take them a century to subdue and annex them completely, and much later to divide the Caucasus into administrative units corresponding to each groups.
Poem translated into Ingush (524 languages)