Maltese love poem
Il-mera
Ir-rifless tiegħek fil-mera
Hu l-isbaħ poeżija tiegħi
Imma, għaggel sparixxa
Hi l-aħħar "Inħobbok" tiegħi
Translated into Maltese by Renata
Audio voice Daniela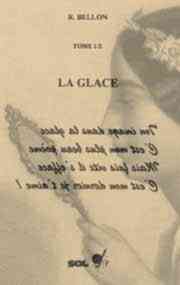 Maltese language
A Maltese love poem (Poeżija imħabba), to smile to the sun in the east of the Mediterranean beaches. But is it possible to translate the prettiest Maltese woman? who could do it?
Maltese (Port Maltese, Zurrieq, Rural East Maltese, Rural West Maltese, Gozo, Standard Maltese, Rural Central Maltese, Autonym : Malti), the national language of Malta has 500,000 speakers.
It is a Semitic language written in the Latin alphabet, originating from the language of an island of Cyprus (Kormakiti), to which has been added Lebanese and Syrian Arabic. Maltese has also been enriched with Sicilian and Tuscan.
It is sometimes considered as a dialect of the Maghreb Arabic, and it is the only form of Arabic which is written with a Latin alphabet. The result gives this impression, of a Semitic language, very mixed with Indo-European. This is a typical example of true hybridization.
The first written in Maltese, is a poem dating from the 15th century, Some texts will follow but the real beginning concerning the writings dates from the late eighteenth century. Being the national language of an independent state has given to Maltese a status of distinct language.
Malta
Malta is a small archipelago with a long history since it occupies a strategic position in the Mediterranean.
After Phoenician, Greek, Carthaginian, Roman, Arabic, Spanish, the island becomes in the 17th century, a nest of Christian corsairs, and in the 18th century, the great center of French commerce in the Mediterranean. The order that decline, let Bonaparte to occupy the island, then it is the turn of the English to seize it. The autonomy granted and then revoked will be effective only in 1964.
The historical heritage of Malta is of a great wealth (burials and megalithic temples), and its particularly pleasant climate make it a privileged tourist destination.
Poem translated into maltese (519 languages)