Croatian love poem
Ogledalo
Tvoja slika u ogledalu
Je moja najljepša pjesma
Ali požuri jer ona nestaje
To je moje posljednje "volim te" !
Translated into Croatian by Elfrida Mahulja
Audio Drajica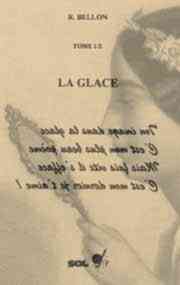 Croatian and the history of its literature
I have translated these 4 lines to make a poem of love (ljubavna pjesma) in Croatian and to write you the most beautiful "I love you".
Never forget the power of your charms and the beauty of the Adriatic edges. By re-reading your poem in Croatian and seeing them, each time you will remember it.
Croatian is a Slavic language and just a variant of Serbian, Montenegrin and Bosnian. There are an estimated 6 million Croatian speakers.
The first texts in Slavonic-Croatian (Croatian variation of the Old Slavonic), written in glagolitic characters appear at the end of the 11th century. The poetic forms, born of religious songs translated from Latin. At the beginning of the 16th century. M. Marulic compose edifying and patriotic poems in "Croatian verses". A poetry more amiable flourishes with the poets P.Hektorovic and H. Lucic.
At the end of the 15th century, the lyric poets Dzore Drzic and S. Mencetic compose graceful and no conventional works. In the 16th century, poetry became more diverse and, besides Petrarquists such as A. Cubranovic, D. Zlataric and D. Ranjina, M. Vetranovic give more harsh accents.
The 17th century see the appearance of a tragic poet (J. Palmotic) and especially the great baroque poet Ivan Gundulic. The renaissance of Croatian literature, after 1860, was the work of August Senoa who, through his poems, his novels, succeed to reconquer an audience.
At the end of the 19th century, the movement known as "Moderna" bring the new trends from the West into the Croatian literature. G. Matos, write his poems and short stories, on rigorous aesthetic criteria. V. Vidric write a poetry all in music. Closer to us, Mr. Krleza upsets all conformisms in genres as diverse as poetry, theater, novels, novels.
The Croatian poet Tin Ujevic is a bohemian oscillating between the abject and the sublime. G. Kovacic is the author of the most moving war poem. The poets D. Cesaric and D. Tadijanovic remain faithful to the traditional expression. S. Mihalic and D. Dragojevic renew the poetic expression.
Croatia, country of the former Yugoslavia gained its independence in 1991. Despite a conflict of which it was hard to recover, its magnificent landscapes attract many tourists today.
Poem translated into Croatian (524 languages)