Albanian love poem
Pasqyrë
Imazhi yt ne pasqyre
Eshte me e bukura poezi
Por nxito ajo po zhduket
Eshte e fundit "te dua"!
Translated into albanian by Ami
Audio voice Elda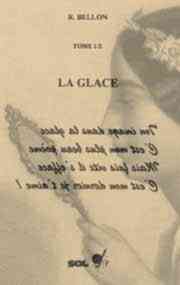 Albanian woman
Come and see my love poem (poema dashurie) in Albanian. It has all the charm of the mystery of Albania located alongside the Adriatic coasts. They will be 8 million of Albanians who could be able to understand it. She has also this mysterious charm of a very secret woman. Her secrets she keeps them deep in her heart, some still make her smile, this poem is one of them.
There are two dialects of Albanese (autonym : Shqip, Gjuha Shqipe), a language which seems isolated: Tosk, spoken in the south, and Gheg, spoken in the north. Standard albanian is based on tosk. This is an Indo European language (which seems isolated), which is official in Albania. The country will have been extensively occupied during its history ... Greek, Roman, Venetian, Ottoman. Five years of Ottoman occupation have put Albanian in great danger in forbidding it. It had pratickly disappear.
History of Albanian Literature
Composed first with religious works translated into Latin, Albanian literature will soon touch subjects more specifically Albanian. Frangu i Bardhe published in 1635 the first Latin-Albanian dictionary. Pjeter Budi gives us an overview of the economic and social reality of Albania in his time. Pjeter Bogdani with "the key of the prophets" creates the first original work of this literature. In the 18th century, the literature became oriental and Islamic, and sought inspiration in Persian, Turkish and Arabic literature. It is essentially poetic. Nezim Frakulla, Hasan Zyko Kamberi and especially Muhamet Kyçyku, creator of the novel in verse, are its main representatives. In 1592, it is Leke Matrenga who, if he is not a poet, has given the first example of Albanian poetry. In the 17th century, Nikolle Keta and Zef Barcia continue the tradition.
In the 18th century, the most importing author is Jul Variboba who publishes a collection of poems entitled "the life of the virgin".
In the 19th century, alphabet is unified, the language is enriched and cleared. Naim Frasheri expresses in his poems the charm of the country. Some other important authors stand out: Andon Zako-Cajupi, Asdreni, Ndre Mjeda etc. Pashko Vasa will publish most of his works in French or Italian, he is also a poet and the author of the first Albanian novel. "Blanche de Temal" composed in French.
In the 20th century, fan S. Noli, Albanian poet and historian evokes the figures of the Albanian patriots. There are also Lasgush Poradeci, Foqion Postoli, Maki Stermilli and Mihal Grameno and for poetry Aleks Caçi, Dhimiter Shuteriqi and Shevqet Musaraj. If other literary genres are in progress, poetry keep an important place and is inspired by the last war: Risto Siliqi, Ismail Kadare and Dritero Agolli.
The novel today is growing with Ismail Kadare, Jakov Xoxa, Stejo Spasse, Ali Abdihoxha, Fatmir Gjata. Conte is represented by Elena Kadare Agim Cerga, theater by Kolè Jakova. We must also mention the Yugoslav literature in Albanian language which is extremely alive. In this young literature, poetry keep an important place. Novel, and criticism are constantly developing.
Actually, Albania is at the gates of Europe which has received its candidature to enter in the European Union.
Poem translated into albanian (524 languages)