Latvian love poem
Spogulis
Tavs attēls spogulī
Ir mans labākais dzejolis
Bet pasteidzies, tas pazudīs
Mani pēdējie vārdi: "Es tevi mīlu"
Translated into Lettish by Laima & Lita
Audio voice Anete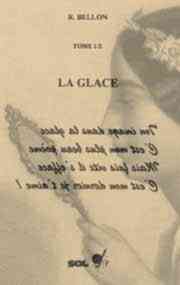 Latvian woman and her language
This Latvian (Lettish) mirror, is a translation of the international love poem (mīlestība dzejolis) "la glace", to reflect all the pretty girls of the Baltic.
There is one who does not know her beauty! Does she ever look at her? Every morning she goes to work, all dressed in blue, the blue of her beautiful eyes.
One day she will smile to a look that will tell her "I love you". This is her mirror and her translation, everything is in this Latvian reflexion.
Latvian is the national language of Latvia and has nearly two million speakers. There are two dialects, it is the western branch which has imposed.
As Latvia is a part of Europe, its language is one of those of the European Union. Colonized and Germanized in the 12th century, Latvia, during a long time, will only know an oral culture.
Latvian literature
In the 16th century, we see a pale didactic and edifying literature of feudal and religious ideology (Stender) in which a social criticism (Merkel) will come later.
The young Latvia's discovery of its cultural identity has inspired the emergence of a national romanticism in the poetry of Alunans, Auseklis and Pumpurs, which sought in a mythical past the incarnation of its democratic ideal.
In 1890, the intelligentsia responded to Russification by adopting a new course of revolutionary orientation, illustrated by the poetry of Veidenbaums, the feminine dramas and the patriotic poems of Aspazija.
The Russian revolution finds an echo, in the poetry of Rainis who will be its dominant figure, and in the novels of A. Upits, the most prominent figure in contemporary Latvian literature, while the impressionist and symbolist Latvian poets (Akuraters, Aspazija, Eglitis, Skalbe) take refuge in a chilly aestheticism.
Independence divides writers. The poets (Rainis, Paegle, Laicens, Sudrabkalns, Caks), witnesses of the social struggles, expect, the end of injustices, and to be attached to the USSR.
This reunification (1940) will inspire the patriotic poems of Balodis, Grigulis, Luks. Since 1956 the Latvian poets Ziedonis and Vacietis will endeavor to grasp the social and human reality in its complex diversity.
Poem translated into Latvian (524 languages)