Slovak love poem
Zrkadlo
Tvoj obraz v zrkadle
Je moja najkrajšia báseň,
Ponáhľaj sa skôr než zmizne
Ako moje posledné milujem Ťa
Translated into Slovak by Daniela Nováčková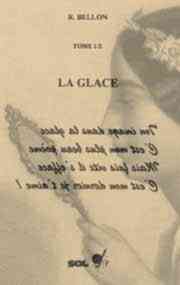 Slovakian language & woman
Beautiful young woman from Slovakia, here is for you a Slovak love poem (milostná báseň). It is in your pretty language.
We must always translate with women, this love poem is still a proof. One day perhaps you will write to me, and in Slovak please! I do not know your name yet, it is for me unimportant, because it is not what people have given to you that counts, but what you really are, and the love that you carry around you.
Official language in Slovakia, Slovak (Slovakian, Slovencina, Autonym : slovenčina, slovenský jazyk), a language close to Czech, is spoken by 6 million people distributed in a dozen of other countries.
History of Slovak literature
If written traces of Slovak are found from the 12th century, the standard literary language is only elaborated in the 19th century by Ludovit Stur from the dialects of the center. Slovak is more conservative than Czech, but inter-understanding between the two languages is still possible.
Like the Czechs, the Slovaks consider the texts in old Slavic, written in glagolitic in the 9th as their first literary testimonies. In the period of humanism and rebirth, the Slovaks are distinguished by Latin poetry (M. Rakovsky, J. Jakobeus). The baroque period is marked by poems gathered in cantionnaires, then by poetic meditative poems composed by poets (P. Benicky, H. Gavlovic) and by a popular poetry.
At the end of the 18th century, the national revival tries to create a Slovak literary language with the writers J. Bajza, who mixes the Slovakian dialect with the Czech, and especially A. Bernolak, the founder of the "literary art company" which attracts the great classic poet J. Holly.
It is not until 1843, that Stur, with Hurban and Hodza decide to make Slovak as the literary language. It is immediately adopted by a number of young romantic poets: Samo Chalupka, O. Sladkovic, Janko Kral and Jan Botto. Next came realistic writers such as the Slovak poet P. Orszagh, known as Hviezdoslav, and the prose poet J. Jesensky.
Several poets give a more personal work, V. Roy and especially Ivan Krasko author of the two collections of symbolic poems. Between the two wars, the major figures in poetry are: Smrek, Lukac, Beniak, Hal'amova, Kostra, Hviezdoslav, Novomesky. There is also the rise of the Catholic poets with various aesthetics: Dilong, Hibina, Silan, and Harenta.
The eve of the war is marked by the arrival of the surrealists: Fabry, Buncak, Zary, Reisel, Lenko, Brezina. After war, communism, reduce to silence many literary tendencies. It is the epoch of the poets Milan Rufus, Valek, Bendova, Stacho, Turcany.
Poem translated into Slovak (523 languages)