Haryanvi love poem
इस सीसे में तेरी या तस्वीर,
मेरी सबते सुथरी कविता सै,
तगाजा कर, ना ते या मिट जावेगी,
आखिर बे कहूँ सू तेरते - रे बावली, मै प्यार करू सू तन्ने!
Translated into Haryanvi by Rakesh Ahlawat

A romanization
Is sise mein teri ya tasvir
Meri sbte suthari kavita sai.
Tawali kar le na ya bhaj javegi,
Akhir be kahun hun tanne re bwali pyar kru hun tanne.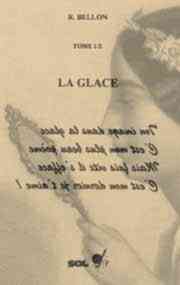 Hariyāṇvī language
30 million people will read my poem in Haryanvi (Hariyani, Haryani, Bangri, Bangaru, Bangaru Proper, Khadi boli (खडी बोली), Jaatu (जाटु) , Banger, Bangru, Chamarwa, Desari, Deswali, Hariani, Jatu, Khadar, autonym : हरियाणवी (Hariyāṇvī)), that is to say 15 million women, so many lovers to come, it is not nothing!
This language of Delhi and state of Haryana is quite close to Braj Bhasha, it is part of the Hindustani group, and is written in Devanagari. It is often considered a variant of Hindi (the northernmost), and it has several dialects ... Do I have to translate my love poem over and over ... into all these dialects?
If Hindi is today the main lingua franca and the most important official language in India, it should be noted that the Aryans who arrived in India around 1500 BC, spoke Haryanvi a language that is widely used. base of Sanskrit.
Haryana where it is spoken Haryani, is a state of northern India, essentially agricultural, having as capital Chandigarh. It is the first state in India to have fully realized rural electrification.
Poem translated into haryanvi (524 languages)