Garhwali love poem
अैनामा तेरि अन्वार
मेरु सबुमा स्वाणु गीत च
पण झट्ट कैर, या हर्चि जाली
आखिरि दाँ बुन्नु छौं ..."मेरि त्वे दगड़ माया जुड़िगे"
Translated into garhwali by Saket Bahuguna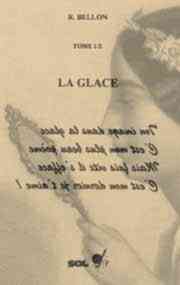 The Garhwali
My love poem in Garhwali. The other names of this language and those of its dialects are (Gashwali, Jaunpuri, Dessaulya, Gadhavali, Gadhawala, Badhani, Bangani, Girwali, Godauli, Gorwali, Gurvali, Bhattiani, Chandpuri, Gadwahi, Gangadi, Gangapariya, Lohbya, Majh-Kumaiya, Nagpuriya, Pahari Garhwali, Parvati, Pauri, Rathi, Ravai, Salani, Srinagari, Tehri, Uttarkashi, Autonym : गढ़वळि भाख (Garhwali bhākha)).
Garhwali, is an Indo-Aryan language which belongs to the central Pahari group, and which is spoken by 3 million Indians, in the sub-Himalayan regions of Garhwal (state of Uttarakhand) and Himachal Pradesh. It's in a way a central Pahari dialect.
If Garhwali has the same source language as Rajasthani, i.e. Suraseni Prakrit, it is nevertheless distinct from eastern Rajasthani, and it has several dialects: Pauri gahwali, tehri garhwalii, jadhi, jausari, the marchi and the sailari.
If it is not considered endangered, despite everything, this language related to Kumaoni, remains through its different dialects quite vulnerable. Its writing is Devanagari.
The Garhwalis and the Garhwal
The Garhwalis are Indians who live in the Himalayan Garhwal, in the state of Uttarakhand (northern India).
The word Garhwal means: the place surrounded by trees. Garhwal is a region of India in the Himalayas of Kumaon, north of Siwalik and south of Tibet.
The two most famous pilgrimage sites are the towns of Badrinath and Kedarnath. The current Garhwalis are the descendants of successive waves of migrations in this region.
Poem translated into garhwali (524 languages)