Chakma love poem
𑄃𑄚𑄖𑄴 𑄖𑄧𑄢𑄴 𑄍𑄪𑄝𑄨
𑄃𑄧𑄦𑄴𑄣𑄧 𑄟𑄧𑄢𑄴 𑄬𑄝𑄉𑄧 𑄘𑄮𑄣𑄴 𑄇𑄧𑄝𑄨𑄬𑄖
𑄦𑄣𑄨𑄇𑄴 𑄏𑄘𑄨𑄟𑄘𑄨 𑄣𑄪𑄉𑄨 𑄡𑄭 𑄥𑄨𑄠𑄚𑄴
𑄃𑄨𑄠𑄚𑄴𑄃𑄮𑄃𑄨 𑄟𑄧𑄢𑄴 𑄗𑄪𑄟𑄴 "𑄟𑄪𑄭 𑄖𑄧𑄬𑄢 𑄇𑄮𑄌𑄴𑄛𑄋𑄴"

A romanization
Anat tor sobibo
Olo mor bego dol kobite
Halik, jhadi lugi jai sian
Eyanoi mor sej "tore hochpana"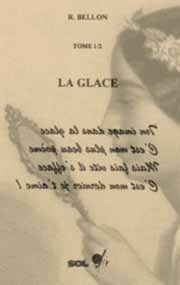 The roundness of your cheeks
Little chakma (changma kodha, changma vaj, changhma) the language of Chakmas people. I love this alphabet so finely drawn, it has a bit of the roundness of your cheeks!
The Chakma
Chakma, is in an Indo-European language of the Assamese-Bengali group, understood in the south-east of Bangladesh and in India by 350,000 speakers. The chakma khoda language contains 6 dialects, and is written in ojhapath, there again a magnificent script ... It resembles you!
La Glace © Copyright & Contact: Richard Bellon
http://love.poem.free.fr/indian-poems/chakma-poem.html