Bodo love poem
आयनायाव बेरखांनाय नोंनि महरानो
आंनि बयनिख्रुइबो साबसिन खन्थाय
नाथाय, बेयोदि थाबैनो गोमोरलांबाय
बेनो आंनि जोबथा "आं नोंखौ मोजां मोनो"!
Translated into Bodo by Aleendra Brahma

A romanization
Ainayaw berkhangnai nwngni mohoranw
Angni bwnwikhrubw sabsin khonthai
Nathai, beywdi thabnw gwmwrlangbai
Benw angni jobtha "Aang nwngkhow mwjang mwnw"!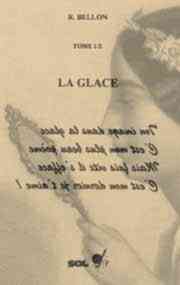 Bodo language
Love poem translated into Bodo (Mech, Meche, Mechi, Bara, Bodi, Boro, Boroni, Chote, Kachari, Mache, Meci, Autonym : बोडो (boḍo)), the Sino-Tibetan language, Tibetan-Burmese language spoken in northeast India (state of Assam, mainly on the right bank of the Brahmaputra), as well as in Nepal, Bhutan, and Bangladesh, by the ethnic group the Bodos.
This official language of Assam (since 1984), is written with the Devanagari or Roman script, originally it was with Deodhai, then Latin, Assamese and Bengali script.
Recognized by the Indian constitution, Bodo one of the 22 official languages of India is spoken by 1.5 million people for all of its various dialects. According to the authors, we classify all of these dialects in three or four groups: 1 - Darrang, Lakhimpur, 2- North Goalpara, 3- Nowgong, North Cachar and Karbi Hills, 4- South Goalpara, Garo Hills and South Kamrup.
Bodo, whose name comes from a word which means Tibet, must be considered a major language of northeastern India. It has a real proximity with some other languages for example: Garo, Dimasa, Rabha, Hajong, Kokborok, or Tiwa.
It was the missionaries during the colonial period who were the first to collect and publish works on this language (grammar). Moreover, as their teaching was most often in bodo, we find a number of writings dating from the end of the 19th century. Tales, stories, songs, dramas have all been put on paper.
Bodo, which began to be taught at school in the early sixties, is now taught at university.
Today bodo is a language that has been well studied by researchers, and its literature, besides of course poetry, covers all genres.
The Bodos
The Bodos are part of the Aborigines of India (Ādivāsī). They live on agriculture and handicrafts, they are organized in a patrilineal society, where polyandry is allowed.
Although Hinduism and the caste system have penetrated their everyday lives, the Bodos remain attached to their religious traditions. They continue to worship ancestors and spirits.
It is assumed that their origin would be on the Tibetan plateau near the sources of the Blue River (Yangzi Jiang) and the Yellow River (Huáng hé)
Poem translated into bodo (524 languages)