Bundeli love poem
तख्ते में तोरी फ़ोटू
मोरी सबसें खूबसूरत ग़ज़ल है
पर तनिक जल्दी करो, हिरा जाएगी
जो मोरे प्यार को अंतिम इकरार है !
Translated into Bundeli by Bundelkhand Darshan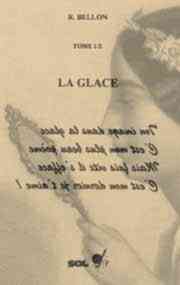 The Bundelkhandi language
Bundel-khandi (others possible names : Bundelkhandi, Tirhari, Standard Bundeli, Nibhatta, Kundri, Chhindwara Bundeli, Nagpuri Hindi, Khatola, Kirari, Lodhanti, Rathora, Bundeli, Gaoli, Bhadauri, Raghobansi, Towargarhi, Bondili, Banaphari, Autonym : बुन्देली (Bundeli)) version of my love poem.
Considered as a variant of Hindi, the Bundeli, is spoken in the Bundelkhand, in the state of Madhya Pradesh, by more than 10 million people. It is part of the western Hindi languages, and its purest form is from Jhansi and Sagar regions. Its main varieties are Pavari, Bhadavari and Khatola.
We find quite early a quite rich literature in Bundeli, for example the epic Alha-Khand and the writings of Bhaddari by Chand Bardai, which relates the conflicts with the neighboring regions ... stories that people tell each other again.
The most important representatives of this literature are for the rest, the poet Kesab Das in the 16th century, Padmakar Bhatt and Prajnes in the 19th century as well as Prannath and Lal Kabi.
What is your name? What's your first name? Will I ever know it?
The Bundelkhand
The Bundelkhand, is an area of India located in the northern Deccan, which is known for its diamond mines, and the Khajuraho temples decorated with magnificent statues.
This region, historically, is that of the ancient Kingdom of Chedi.
Poem translated into bundeli (524 languages)