Dzongkha love poem
མེ་ལོང༌།
མེ་ལོང་ནང་ལུ་མཐོང་མི་ ཁྱོད་ཀྱི་གཟུགས་བརྙན་འདི།
ངེ་གི་རྩོམ་པར་ནང་ལས་ དགའ་ཤོས་ཅིག་ཨིན་རུང་།
འདི་མི་རྟག་པའི་རང་བཞིན་ཡིན་པར་ མྱུར་དུ་ཡལ་འགྱོཝ་ལས།
ངེ་གི་དགའ་བའི་ཚིག་གསུམ་ ང་གིས་ཁྱོད་ལུ་དགའ།
Translated into Bhutanese by Karma Tshering Thai, Tawang & Peepe
As i still not have audio, here a romanization of the poem. So you could a bit, heard its words.
Me long nang lu mthong mi _khyod kyi gzugs brnyan 'di
Nge gi rtsom par nang las _dga' shos cig in rung
'di mi rtag pa'i rang bzhin yin par _myur du yal 'gyowa las
Nge gi dga' ba'i tshig gsum _nga gis khyod lu dga'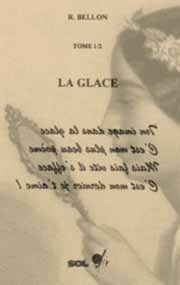 Pretty Bhutanese women
Love poem translated for all the pretty Bhutanese women in a Himalayan language, the dzongkha (Bhutani, Bhutanese, jonkha, རྫོང་ཁ). This official language in Bhutan, is also spoken in India and Nepal. The dzongkha is, one of the Tibetan dialects, it's a Bodian language. I hope you will admire the beautiful script in which it is written (identical to Tibetan).
Bhutan
Bhutan, is located in the eastern Himalayas surrounded by India. The first ethnic groups to populate it would have been the Monbas, in any case its history has several millennia.
La Glace © Copyright & Contact:
http://love.poem.free.fr
Tweet
Poem translated into 431 languages: here dzongkha