Dzongkha love poem
མེ་ལོང༌།
མེ་ལོང་ནང་ལུ་མཐོང་མི་ ཁྱོད་ཀྱི་གཟུགས་བརྙན་འདི།
ངེ་གི་རྩོམ་པར་ནང་ལས་ དགའ་ཤོས་ཅིག་ཨིན་རུང་།
འདི་མི་རྟག་པའི་རང་བཞིན་ཡིན་པར་ མྱུར་དུ་ཡལ་འགྱོཝ་ལས།
ངེ་གི་དགའ་བའི་ཚིག་གསུམ་ ང་གིས་ཁྱོད་ལུ་དགའ།
Translated into Bhutanese by Karma Tshering Thai, Tawang & Peepe

A romanization of the poem
Me long
Me long nang lu mthong mi _khyod kyi gzugs brnyan 'di
Nge gi rtsom par nang las _dga' shos cig in rung
'Di mi rtag pa'i rang bzhin yin par _myur du yal 'gyowa las
Nge gi dga' ba'i tshig gsum _nga gis khyod lu dga'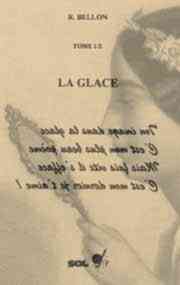 Bhutanese language
Bhutanese love poem (Dzongkha, Jonkha, Drukpa, Bhotia of Bhutan, Thimphu-Punakha, Northern Thimphu, Drukha, Ha, Zongkhar, Bhotia of Dukpa, Rdzongkha, Hloka, Wang-The, Dukpa, Drukke, Lhoskad, Autonym : རྫོང་ཁ་ (Dzongkha)), translated for all the pretty Bhutanese women.
Dzongkha is an official language of Bhutan, spoken by 130,000 people. It is used as a lingua franca throughout Bhutan, a country in which some 20 languages are spoken, almost all of them are Tibetan-Burmese.
Its origin is in the west of the country. Bhutanese is also spoken in India and Nepal.
Like a good number of other languages of South East Asia and India, Bhutanese is written with this lovely syllabic script that I am presenting to you today.
I hope you will admire it! I find it really very beautiful, it leaves my poem even more mysterious, it is identical to the one used by the Tibetan.
Some consider Dzongkha, a Bodian language, to be one of the dialects of Tibetan. In fact, perhaps it is more correct to say that he is the modern descendant of the most classical Tibetan.
Since 1971, in the Kingdom of Bhutan, Dzongkha has replaced Tibetan as the language of instruction and continues to develop as a written language.
The literary tradition of Bhotia is very old, since it is in this language that a very large number of texts, Buddhist religious, and scientists have been written.
One can divide this language into several dialects which extend towards the extreme west and the extreme north.
Dzongkha (the tongue (kha) of the palace (dzong)) is a Sino-Tibetan Himalayan language.
Initially Dzongkha is the language that the court speaks in the palace and in the fortresses, it is in a way the language spoken in Bhutan by the politico-military elite, at least since the 12th century.
Bhutan
Bhutan, is located in the eastern Himalayas surrounded by India. The first ethnic groups to populate it would have been the Monbas, in any case its history has several millennia.
Poem translated into Dzongkha (524 languages)