Bislama love poem
Lo glas
Pikja blong yu lo glas
Hemi naes olsem poem blong mi
Be u hariap bae i lus
Hemi last wan blong mi "Mi Laekem Yu"

Another version
Pikja blo yu lo mira
Hemi naes poem blo mi
Be u hariap bae i lus
Hemi las lav blo mi lo yu
Traduit en bislama par Sayzie S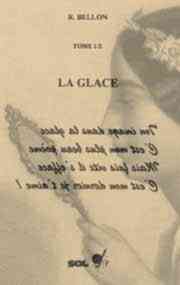 The Bislama
Love poem translated into Bishlamar (bislama, bichelamar). There are 200,000 speakers for this official language in Vanuatu (New Hebrides), which is a pidgin of English and French. The early trade was concerned with sea slugs (sea cucumbers), and the early traders often spoke a simplified English.
Sea slugs in Portuguese is bicho de mar, in French bêche de mer, when the English speaker took the word, they changed it into beach la mar, which became the name of the language. There are about a hundred vernacular languages in this archipelago located 540 km northeast of New Caledonia and populated by Melanesians and Polynesians.
Art in Vanuatu
In northern Vanuatu, the cult of ancestors and the system of grades that hierarchizes society are the main motivators of art: masks, funerary mannequins made up of various plant materials, overmodelled and fully painted in bright colors, figures of carved ancestors on a wood piece, the trunk of an arborescente fern or on the large wooden drums. This art disappears in the center and the south of the archipelago which have different social structures.
Poem translated into bislama (524 languages)