Marquesan love poem
Karahi
To le at a i oto te Karahi
Oi nei te haakakai e au nei au
A haākoi ēna koē
Oi nei tau peau ia tekao ua hinenao au ia oe
Translated into marquesan by Tepua Mike Ah-scha
Audio Kony Tua Heimanu Kaimuko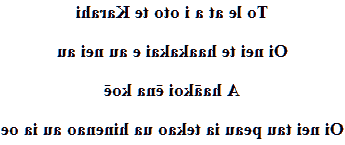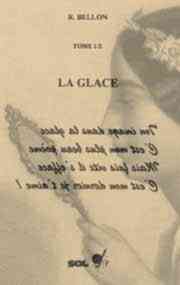 Marquesan language
My love poem translated into Marquesan (Nuku Hiva, Ua Pou, Ua Huka, Hatutu, North Marquesan, Autonym : 'Eo 'Enana), the Polynesian language of the Marquesas Islands, which come from the languages of Central Polynesia.
In France, Marquesan is recognized as a regional language, the regional language of the Marquesas Islands, and approximately 9,000 people speak it.
We recognize two main dialect groups, that of the north "eo enana", and that of the south "eo enata", which correspond to the two main groups of islands.
Marquesan is at the origin of other Marquesan languages, Hawaiian for example. He is closer to it than you Tahitian, and for good reason ... It is from the Marquesas that the Polynesians dispersed to the Society Islands, Hawaii and Easter Island.
If it is well recognized, in the legal framework, that we must promote plurilingualism at school, Marquesan, like other Polynesian languages, even if we are starting to test bilingual education for small classes, has difficulties to find its place.
But we must not that in the Marquesas Islands, an academy for the language has been created, and we are starting to test bilingual teaching at school for small classes.
You are a Marquesan woman with a pretty pareo. Your hair are decorated with tiare flowers that smell jasmine, it is your smell and my little poetry cannot render it. Your mother had met Brel, a true poet, who sang her, and you, you sing and dance every day that God does, on the beach that borders your house.
The Marquesas
The Marquesas, which were annexed by France in 1842 by Admiral Dupetit-Thouars, are the first French lands in the Pacific.
The Marquesas Islands, are a volcanic archipelago, very isolated which is located northeast of Tahiti and is part of French Polynesia. These volcanic islands are very steep, with alternating plateaus and peaks.
In eastern Polynesia, Marquesan art is the most notable. People work admirably on stone, wood, bone, and ivory. The "tiki" theme is the most frequent. It is found in the wood carvings of the Cook and Australes Islands, whether statues or chiselled decorations of ceremonial objects: paddles, drums, etc.
Poem translated into marquesan (524 languages)