Rapan love poem
Te Hi'o
To koe hoho'a i roto i te hi'o
O taku ko'ai manea roa ake
Tera ra, e mo'e 'oi'oi 'ona
Tera ia, o taku parau hope'a "Ka here vou ia koe"

An other version
To koe hoho'a i roto i te hi'o
O taku ia ko'ai manea roa ake
Tera ra, e ngaro 'oi'oi 'ona
O taku ia 'akaero 'openga "Ka here vou ia koe"
Translated into
Reo Oparo
by Tania Make Narii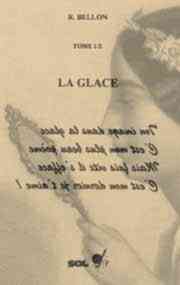 Rapan language
My love poem is here in Reo Rapa (Rapan, Reo Oparo, Rapa), an Eastern Polynesian language of the Marquesan or Tahitian group (according to the linguists), spoken in the Austral Island of Rapa Iti, together with French and Tahitian. Reo rapa exactly Mangaian a very close language is also spoken in Mangaia (Cook Islands).
Like Mangarevan, Reo Rapa kept the nasal sound ng, the sound k, but lost the sounds f and h.
Old Rapa is only spoken by a very few elders and is clearly endangered. It was gradually replaced by Reo Rapa, which like the other languages in French Polynesia is the result of a tahitianization.
So, Reo Rapa comes from the tahitianization of Old Rapa in the 19th century, when, as everywhere in French Polynesia, bilingualism with Tahitian was present.
This nineteenth century is also, as on the Gambier Archipelago, the time of a demographic fall, linked to diseases imported from Europe; a demographic drop of more than 3/4, which inevitably made rapa even less dominant compared to the languages of newcomers.
Currently apart from a few short moments in Reo Rapa, the media broadcast in Tahitian and French. The very low number of speakers of Reo Rapa (200 to 300) shows how urgent it is to preserve their language.
Pierrot Faraire founder of Tomite Reo Rapa, is one of those who act and try to preserve the Rapa language and culture.
Rapa Iti
Rapa Iti (Oparo), a former volcanic crater, is the southernmost island of the French Polynesia in the Austral archipelago, which includes Tubuai (Toubouai) and a small group of islands, the Bass Islands.
Rapa, which is also called the small Rapa, in opposition to Rapa Nui the great Rapa, is both, the largest of the Bass Islands and the only island that is inhabited; this island is very isolated and sparsely populated with two villages Ahurei (Haurei) and Area.
A very jagged mountainous relief, on a very isolated island is a fantastic ground for biodiversity, and on Rapa Iti one finds an extraordinary endemic or indigenous flora. Scientific expeditions on this subject continue to discover new species.
The archaeological traces show, as on the other islands of the region, the importance of the conflicts which must have taken place between inhabitants, probably because of the exhaustion of the natural resources of the island.
The Polynesians must have arrived and colonized Rapa Iti in the 1400s, and it was not until Vancouver at the end of the 18th century that the Europeans set foot there. The French annexed the island at the end of the 19th century.
Poem translated into Reo Rapa (524 languages)