Pohnpeian love poem
Kilahs
Kilelemw nan kilahs
Ih nehi nempwe keio wad
Apw mahdang e sorala
Nei las ih poakpoakeuik
Translated into Ponapean by Jessica

Another version
Kilelemwo nan kilahs
Iei lepin kahs keieu kaselel
Ahpw mwadangen sohrala
Ni imwilah kowe mei poakipoake
Translated into Pohnpeian by Amalinda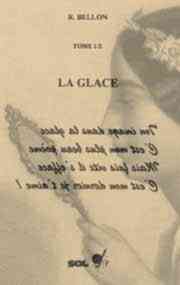 Pohnpeian
My love poem, translated into Ponapean, the Austronesian, Micronesian language spoken on the island of Ponape (another name Pohnpei), which is part of the Federated States of Micronesia. The Pohnpei is the official language.
This translation into Pohnapeian (Pohnpei, Kiti, Ponapean, Sapwuahfik), is for all the young girls of Kolonia and for the 35,000 speakers of this language.
Currently in the Federated States of Micronesia, there are at least eight indigenous languages including Pohnpei, and English is the lingua franca between all these states.
English precisely, which begins to be better and better mastered in Ponape, little by little puts Ponapean in real danger of extinction, especially because it is a language which has not been the subject of many studies.
The State of Pohnpei, which became aware of this risk, began to implement actions to preserve its language. Schools are starting to provide Pohnapeian language courses.
Pohnpei and her
Pohnpei is one of the four islands in the Federated States of Micronesia.
A bit of history: The Portuguese reached the Yap and Ulithi Islands at the beginning of the 16th century. Then, these islands will be administered by the Spaniards, Germans, Japanese and Americans.
This little paradise, is that of the prettiest girls in the world, whereas to say about that one who is over prettier than all the others.
Some have told me that they burnt their eyes, in watching her on this sunny island.
Will she invite me one day in her lagoon, I am also ready to burn my eyes!
Poem translated into pohnpeian (523 languages)