Lenakel love poem
Le mira
Narmum le mira in
Poem irem rewit pik ton io.
Maro ramka aiwe am
Nar ierem nawnin akin tahak, "Iakol keikei ik"!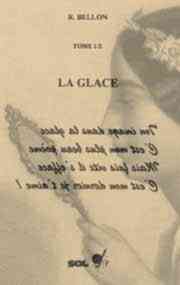 The Lenakel
Love poem translated into Lenakel (western tanna, Ikyoo, Nerauya, Itonga, Loanatit, Autonym: Netvaar), one of the languages of the island of Tanna in Vanuatu (in the Central-Western of Tanna).
Tanna is the most populated island in the southern New Hebrides.
This Austronesian, South Oceanian language is spoken by approximately 15,000 people.
It is close to other dialects spoken on the island of Tanna (Whitesands, North Tanna, South West Tanna), as well as others on the neighboring islands of Aneityum (Anejom̃) and Eromango (Ura, Sie and Utaha).
Because of the missionaries, it has gradually become a fairly widely understood standard on the island, and even a prestigious language.
Poem translated into Lenakel (524 languages)