Samoan love poem
Faaata
O lou ata i le faaata
Oute fiafia ai lava
Ma e vave ona liua
O lau tala mulumuli ouke alofa ia oe
Translated into Samoan by Vaiomanu, Aigaa & Miracle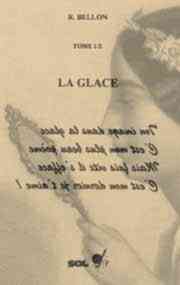 Samoan language
A very short poetry translated into Samoan (Autonym : Gagana Sāmoa) ... (solo alofa), the Polynesian language of the Samoa Islands.
With the expatriate Samoans (Australia, New Zealand), 400,000 people speak it! The Samoan language, is the official language of both Samoa (American and Western).
The Samoan alphabet contains only 14 letters: the five vowels plus the consonants. Many Samoan words are single compounds: vai (water) + tafe (to flow) = vaitafe (river). English has brought many new words.
For the Samoans their language is at the same time themselves (what constitutes them, their representation), their relation to the spiritual and quite simply their culture.
The Samoans
In Samoa, the center of political and ceremonial life, the village houses households, made up of extended families under the authority of a (matai) chief.
The highly hierarchical sociopolitical organization of the Samoans (referring to the conception that the chiefs have a divine origin, which confer them a sacred power and authority), included the existence of a legal and administrative council in the village, extended to the district, whose the supreme chief was inducted by an electoral college. The traditional Samoan god is "Tagaloa".
Poem translated into samoan (524 languages)