Niuean love poem
Fakaata
Haau a fofoga i loto he fakaata
Fulufuluola lahi ke he haaku a tala ku
Ti, fakaave neke mole
Fakahikuaga haaku "fakavihi e loto kia koe"
Translated into Niuean by Ahitautama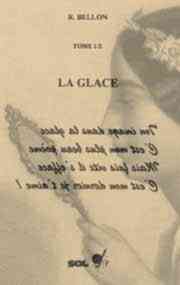 Niuean and Niue
Niuean love poem, for a nice translation into a Polynesian language.
Niuean (Niue, Niuefekai, vagahau Niuē) is the language of Niue belonging to the Tongan subgroup of Polynesian languages. The name Niue which means locally "See coconuts", would have been the first word of the navigators arriving from Tonga 2000 years ago.
Niuean is a Tongan language, but which also includes elements of Pukapuka, Cook Islands and Samoa. Since the arrival of Europeans, the influence of the English language is increasing.
The girls of Niue (Savage) live on this coral island isolated in the Pacific, between the Tonga and Cook archipelagos, associated with New Zealand.
Niue is the country of this poem and Alofi is the capital where you live. With you there are less than 1000 Polynesians, to be able to understand it!
The vagahau niue is the official Oceanic language of Niue state. It is thought that it was populated first by a Polynesian wave coming from Samoa then by another from Tonga.
Poem translated into niuean (524 languages)