Zihuateutla Totonac love poem
Walhtim
Min lakapun nak walhtim.
Xa tsewanit kin takalhtokga.
Kalakgapala, talakgxapa
¡Wa chaxman kin "tapaxkin"!
Translated into Xicotepec Totonac (Zihuateutla variant), by
Dave Tenorio
Audio Dave Tenorio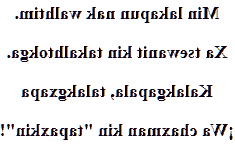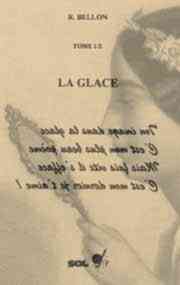 Zihuateutla Totonac
Love poem translated into Zihuateutla Totonac! All the neighboring appellations of the Zihuateutla Totonac are: Xicotepec Totonaco, Villa Juárez Totonac, Apapantilla Totonac, Northern Totonac, Xicotepec de Juárez Totonac, Totonac, Totonaco, Totonako.
This language has been classified first, as a dialectal variant of Xicotepec de Juarez. Today, some linguists because of important differences in its syntax and phonological organization, that make it very difficult inter-understanding with the first classification, consider that it is apart.
If you are curious, you could have a look on the other Totonac translation of my little poem, and could see the important differences, that Totonac language groups have between them!
Zihuateutla Totonac is the Totonac language of the Totonac community of Zihuateutla, a city in the state of Puebla in Mexico. If in this community, all speak this language, the number of monolingual speakers is very limited, all or almost all, also speak Spanish, which of course has and can only have a lot of implication on this language.
The total number of speakers of Zihuateutla Totonac is around a thousand people, that is to say how this Totonaco language is in a danger zone as regards its survival. In this whole list of translations of my poem, I have languages that are in real danger, sometimes even greater than the zihuateutla, and I increasingly realize the urgency of being able to preserve them.
Zihuateutla
Zihuateutla is a town in the state of Puebla, in the southeast of Mexico City. Its name in Nahuatl means "goddess woman"!
The proximity with the Sierra Norte de Puebla, gives the land of this region the characteristics of volcanic lands. The city is located 750 meters above the sea level.
Water resources are abundant, giving agriculture an preponderant place. The culture of coffee is part of the economy of this city, its surrounding geography is particularly suitable.
As in many other rural areas of Mexico, breeding is also important for the local economy.
Poem translated into Zihuateutla (524 languages)