Southern Puebla Mixtec love poem
Yutàtá
Mii-u nuù yutàtá
Nsi'à mani nì'nu ini-yo
Doko dansi'ì inu, vatyi ndutea
Nde la.viì "kùu ini sà'ù"
Audio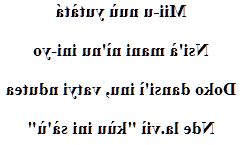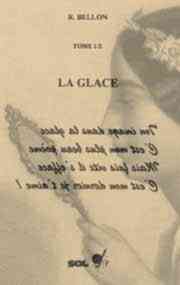 Dà'àn davi Mixtec
For this translation by Onesimo Cruz, the linguistic variant used, is the "dà'àn davì" (Southern Puebla mixtec, Acatlán Mixtec, Mixteco de la Frontera Puebla-Oaxaca, Mixteco del Sur de Puebla, Xayacatlán de Bravo), de San Jerónimo Xayacatlán, Puebla, Mexique.
The Mixtec of the Puebla-Oaxaca border, which came from the Tilantongo and Nochixtlán regions 800 years ago, has a pronominal system, with unique characteristics. It is part of the Amuzgomixtecan branch, of the Otomanguean family. It is an endangered language, since there are not more 3,500 speakers.
The Oto-mangean languages
With the Zapotec group, the Mixtec languages belong to the oto-mangean languages family.
The geographic area of oto-mangean languages is very diverse, even if the vast majority of speakers are in the state of Oaxaca. Their seniority seems attested to more than 4000 years, which means that they grew up with neighboring languages by exchanging certain characteristics. It should also be noted that they represent the only group of tonal languages in Central America, a group which is also distinguished by a much more analytical structure than that of its neighbors.
Poem translated into S. Puebla mixtec (524 languages)